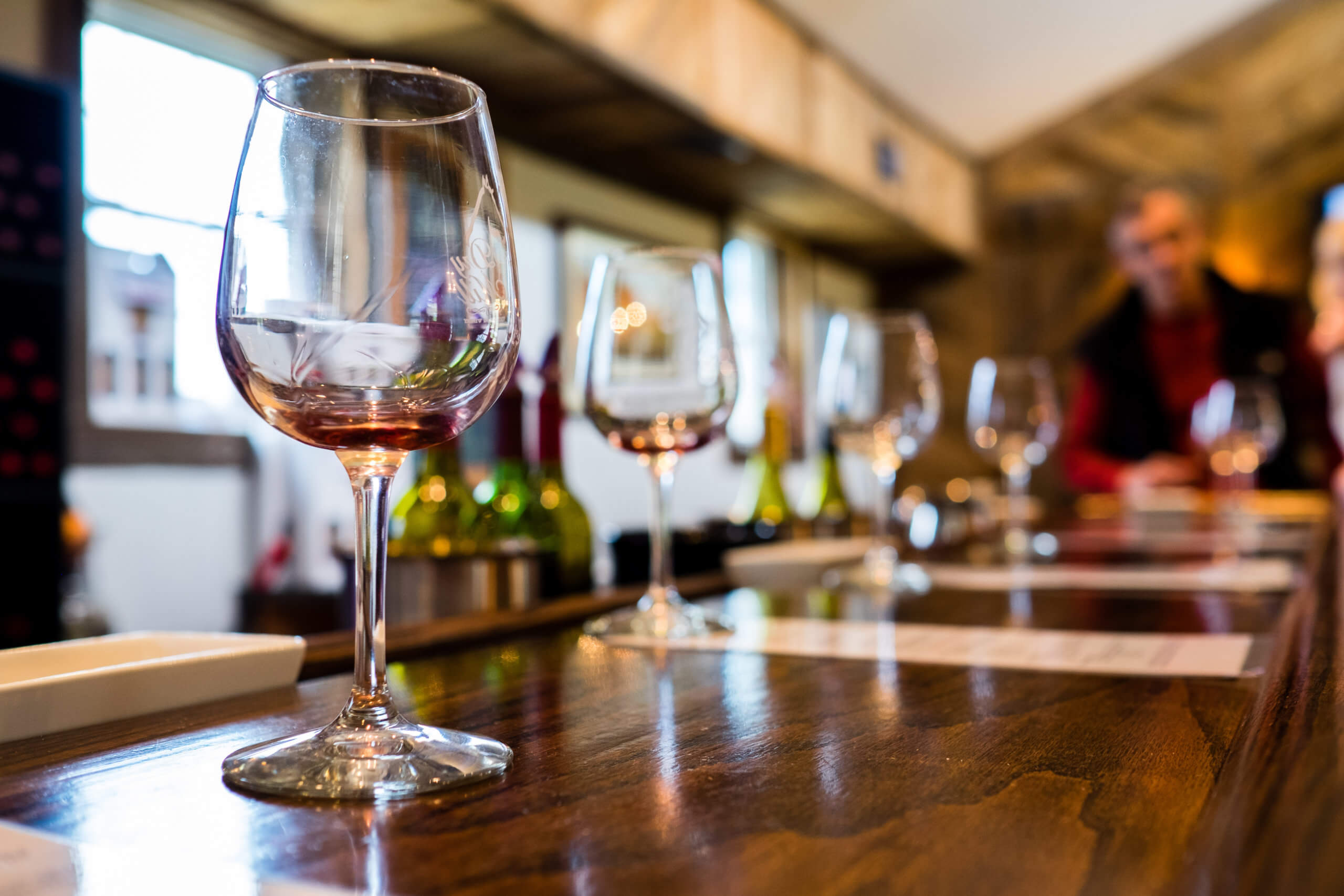 Napa Valley might get all the attention when it comes to wine production, but the area around Sierra Vista is nearly as prolific in wine making. It is packed with vineyards that are behind award-winning bottles sought after across the country. The conditions around Sierra Vista, with cool nights and warm days, high elevations, and nutrient-rich soil, are perfect for growing a variety of grapes that deliver glasses that are full of complexity and flavor. With a home in Sierra Vista, you're surrounded by world-class tasting rooms and vineyards to explore. Here are just a few of the regional wineries that should be on your list to visit.
Callaghan Vineyards
Located in Elgin, Callaghan Vineyards has been winning awards for their Arizona wines since 1990. During their first year of operation, the vineyard lost thousands of grapes to a record-breaking heatwave in the area—an experience that changed their entire approach to making wine.
Originally started with the hopes of making Bordeaux, Callaghan now looks to the Mediterranean for inspiration and has had particular success with Spanish-influenced blends. You'll find Grenache, Tannat, and Viognier grapes among others in the vineyard. This produces bottles that boast complex flavor profiles. The White House has chosen Callaghan Vineyard wines multiple times over the years for state dinners, and you can taste-test for yourself every Thursday-Saturday from 11 AM-4 PM.
Birds and Barrels Vineyards
Family-owned and operated Birds and Barrels Vineyards is newer on the scene. This vineyard opened in 2015 in Willcox with the goal of producing high-level, premium wines. Willcox is a significant location in Arizona's wine-making culture. In 2016, it was named as the state's second AVA—American Viticulture Area—which indicates that the terrain of the area produces grapes with unique tastes that can be detected in the wines. Technically, the Willcox AVA is in the "prairie" classification of wine-growing regions, so many people are surprised to learn that it sits on elevations of 4,300 feet. Tasting and vineyard tours are available on Fridays and Saturdays from 11 AM-5 PM and Sundays from 1-5 PM. If you prefer to visit the vineyard Monday through Thursday, you can call to schedule an appointment.
Charron Vineyards
Charron Vineyards, located in Vail, is one of the oldest vineyards in Arizona. The first planting took place in 1994, and those grapes—Merlot and Cabernet Francs—produced the vineyard's first wine that was commercially available in 1999. Charron Vineyards is especially known for their White Merlot, which was awarded the Governor's Choice Award in 2000 and has since sold out every year. The vineyard is also a popular host for weddings and other events in the area. If you're like to visit for a tasting, head to the vineyard from 10 AM-6 PM Thursdays through Sundays weekly. Dogs are always welcome, and you can also purchase a picnic basket of treats to complement your tasting session on site.
Dos Cabezas WineWorks
Dos Cabezas WineWorks is actually behind two different vineyards: the Cimarron Vineyard in Cochise County at 4,300 ft. elevation and the Pronghorn Vineyard at 4,800 ft. elevation in Sonoita. Pronghorn was established in 2004, while Cimarron was founded the following year. Both offer a selection of white and red varietals. The family behind WineWorks has been named among "10 Winemakers to Watch" by the San Francisco Chronicle. The tasting room is open Thursdays through Sundays from 10:30 AM-4:30 PM at the Pronghorn Vineyard location in Sonoita. You can also join the Wine Club to get shipments of their sought-after bottles multiple times per year, along with other special perks. If you have visitors coming to town or want to a short get away from your Sierra Vista home, you can rent a guesthouse by the vineyard through Dos Cabezas, so you can explore at your leisure.
These wineries are just a small sampling of the vineyards you can visit near Sierra Vista from your Castle & Cooke community. At Castle & Cooke, we're proud to offer a large variety of new-build homes in the thriving Sierra Vista area, with vibrant living on every doorstep.
Our neighborhoods have all been developed with a focus on making a positive contribution to the area while facilitating an unmatched quality of life for our residents. We're also pleased to invest in the broader community by donating land for schools and helping to fund infrastructure improvements. You can learn more about our neighborhoods and our move-in ready or build-to-order homes in Sierra Vista by calling us at (520) 378-5110.