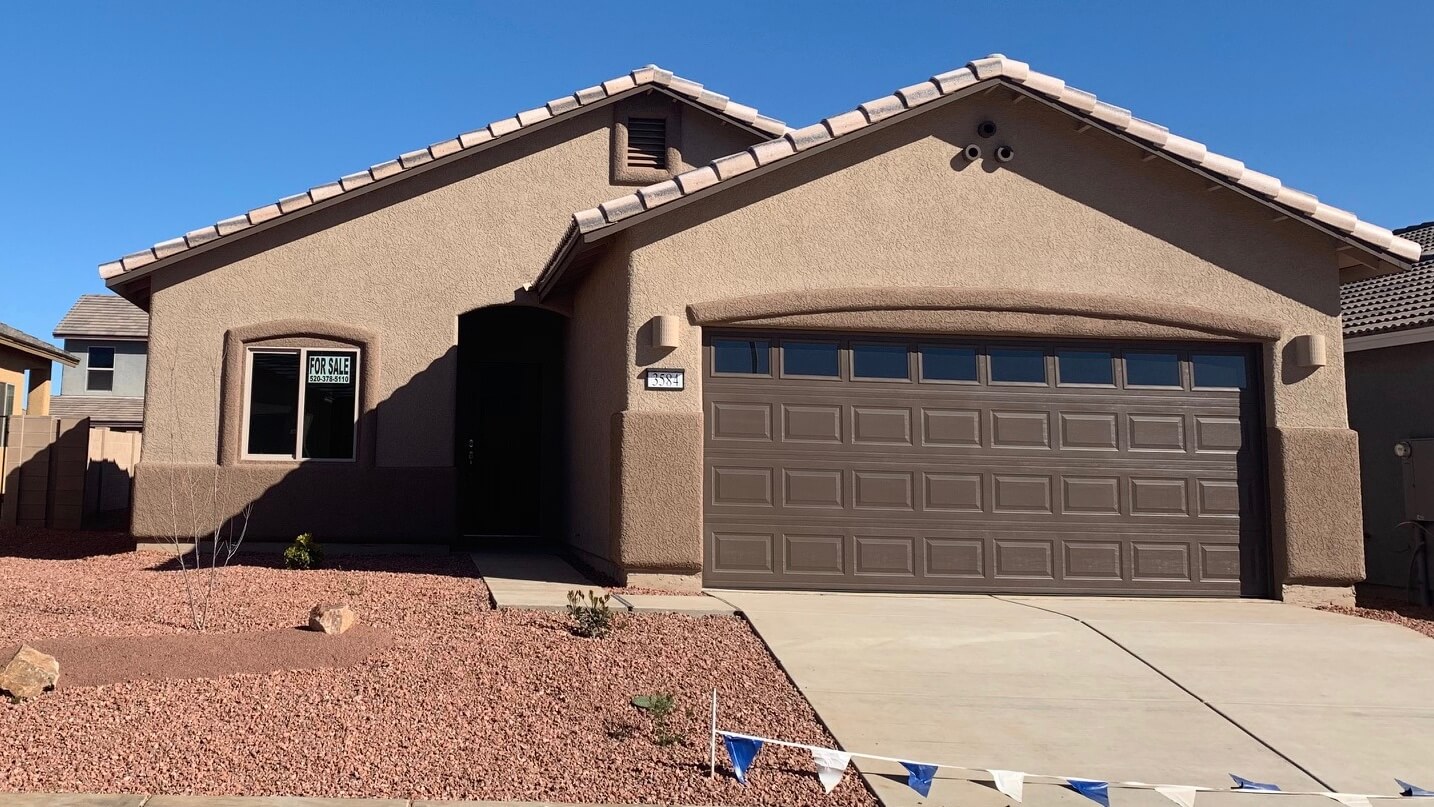 Among bicycling enthusiasts, Sierra Vista, AZ is known as a hidden gem. Its scenic routes will treat you to some of the most breathtaking views you'll find anywhere. There's something for everyone, whether you're a mountain biker, long-distance enthusiast, or in-town cyclist. Plus, the League of American Bicyclists has designated Sierra Vista as a Bicycle-Friendly Community. This designation reflects the ease of biking through town and the availability of bike-friendly resources in the area.
Bike Rentals, Shops, and Resources
As a Bicycle-Friendly Community, Sierra Vista has plenty to offer to both visitors and residents alike. If you're just passing through or you live here but don't yet have your own bike, you can rent one from one of the bike shops in town, such as Sun 'N' Spokes or M&M Cycling. You could even borrow a bike from the Sierra Vista Public Library! They loan all types of bikes at no charge, ranging from kids' bikes to adult tricycles to cruisers. Each bike loan comes with a helmet, lock, and local maps. You can borrow the bike for up to three days, with one renewal.
If you come equipped with your own bike, you can still benefit from visiting one of the bike-friendly businesses for some local maps. Pick them up at the Sierra Vista Visitor Center, The Mall at Sierra Vista, or one of the bike shops. Choose from trail maps and pocket maps that highlight safe biking routes through town.
In-Town Cycling
Most cities aren't particularly bike-friendly, even if they have one or two designated bike lanes. Sierra Vista is different. Here, you can safely bike through almost 30 miles of in-town, paved bike paths. These routes are suitable for cyclists of all skill and fitness levels, so bring the whole family!
Even though these cycling routes are through town, there are plenty of scenic views, so bring your camera. Some favorite routes of local cyclists include the Cochise-Vista Trail that extends through the Martin Luther King Jr. Parkway and the Veterans Memorial Park. And be sure to check out the Fitness/Water Cycle loop and the Path to Higher Education in the Cochise College area.
Mountain Biking
Sierra Vista is a favorite destination for mountain biking enthusiasts, as the mountains of Southern Arizona are some of the most beautiful ones you'll find anywhere. There are trails that are suitable for both beginners and advanced riders. If you're a beginner, you may want to start with the Perimeter Trail. It's an 8.5-mile loop that gains less than 1,000 feet in elevation, making for an easy, gentle ride with plenty of breathtaking views. You can start this loop at either Carr Canyon Road or Miller Canyon Road. Head in the direction of the hills and when you reach the junction, head toward Clark Spring/John Cooper.
If you're an experienced mountain biker, you'll love the Brown Canyon Trail. It's a challenging loop that rises about 1,900 feet in elevation. Be advised there are some areas of the trail with rocky terrain, so it's best to stay away if you're a beginner. You can jump on Brown Canyon Trail at Brown Canyon Ranch, which is located along Ramsey Canyon Road. This route connects with the Hamburg Trail to form a loop. Just be sure to take the well-travelled path; otherwise, you'll wind up in the Miller Peak Wilderness area.
Long Distance Cycling
Are you an endurance rider who craves fantastic views and long, challenging rides? Sierra Vista is the perfect spot for you! As a Bicycle-Friendly Community, Sierra Vista has been included in the famed U.S. Bicycle Route 90. This east-west route stretches all the way from Arizona to Florida (and there are plans to extend the route to San Diego, CA).
In the Sierra Vista area, long distance cyclists enjoy the Tombstone Loop, which extends about 47 miles. From Sierra Vista, you'll head east on Charleston Road at the intersection of Highway 90 (look for the Plaza Vista Shopping Center). That will take you 16 miles to Tombstone. Continue on to head south on Highway 80, ride 12 miles to Highway 90, and then head west on Highway 90 for the last 15 miles back to Sierra Vista.
Come home to Sierra Vista and enjoy all that this beautiful community has to offer. Castle & Cooke, the leading home builder in Sierra Vista, AZ invites you to explore the spacious lots and incredible amenities of our master-planned communities: Chaparral Village, Holiday, and The Oaks. Get in touch today at (520) 378-5110 to ask us about our move-in ready homes and built-to-order properties.