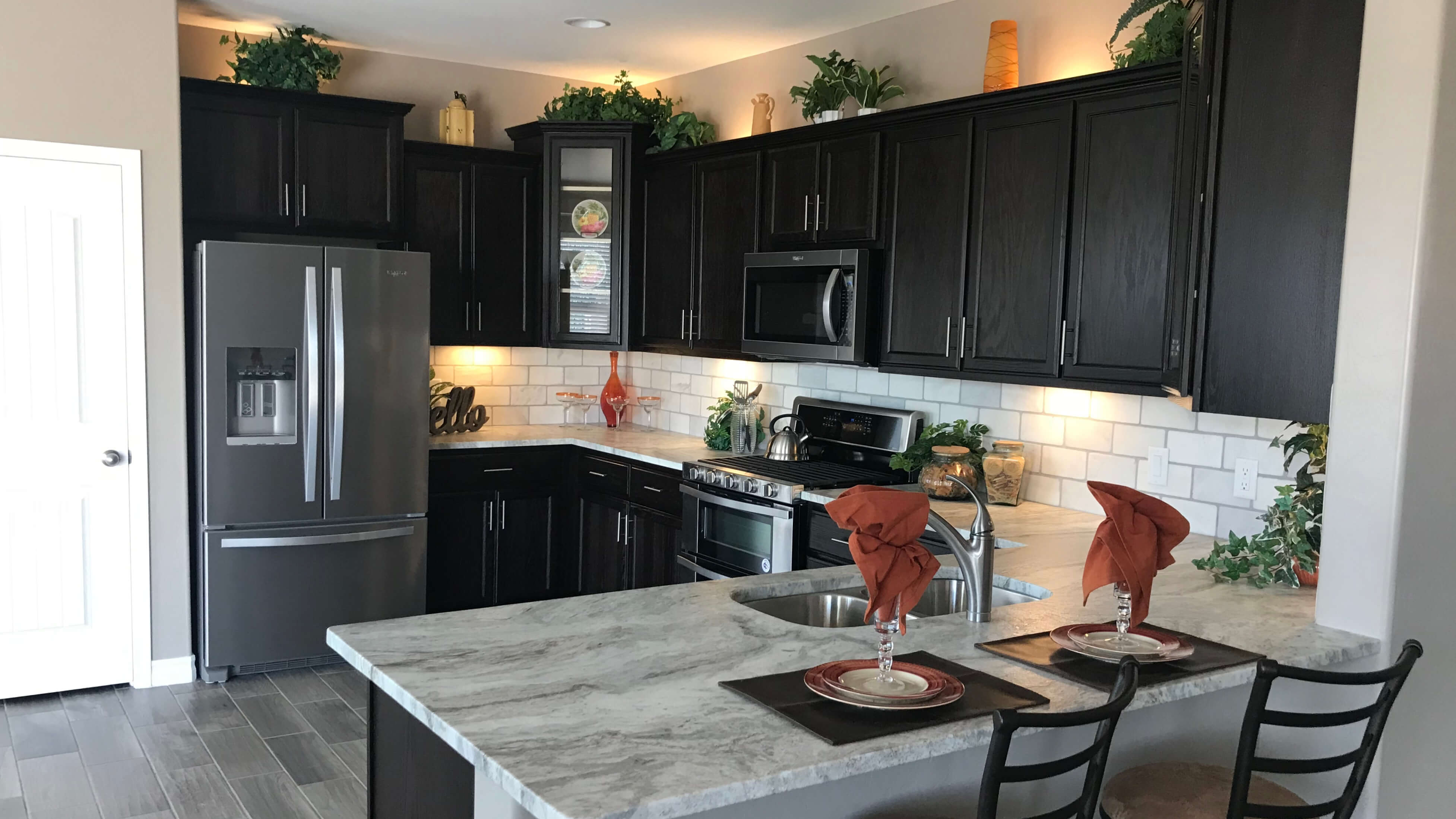 Ample storage is a must for any kitchen, but even with all the storage space you need, you still want to have an organizational scheme that lets you easily access pots, pans, dishes, and cutlery as well as all the edible items you need in the kitchen. Organizing a kitchen is somewhat a matter of personal preferences, but these tips can help you get the job done more efficiently.
Create Designated Workspaces in the Kitchen
Breaking up the kitchen into task spaces can help you decide where the best storage space is for different tools and dry goods. For example, you might have a prep area on the kitchen island where you store cutting boards, vegetable brushes, and knives. The cabinets near the stove would contain your pots and pans and nearby drawers should house cooking utensils. Plates and glasses might be stored by the dishwasher for easy access when putting away clean dishes.
Put Frequently Used Items in Close Reach
You probably have items that you use in your kitchen more than others—the crockpot may not get as much use as your favorite non-stick pan, for example. For those less-used items, consider storage that is more out of the way, such as overhead cabinets or in the back of deep lower cabinets.
Use Racks and Bins in Your Cabinets and Drawers
Big, open cabinets and drawers can easily become cluttered when you just stack items inside. Instead, stay organized with racks to store lids, spice jars, and knives on cabinet doors. Put smaller items such as silverware in dividers or bins, so you can easily grab what you need from any kitchen drawer.
Cooking in your new kitchen will be a joy if you purchase a home built by Castle & Cooke in Southern Arizona. Our homes in Fort Huachuca and Sierra Vista feature spacious, open kitchen layouts with luxury features to bring out your inner chef. To see the homes we currently have to offer, visit our website or give us a call at (520) 378-5110.