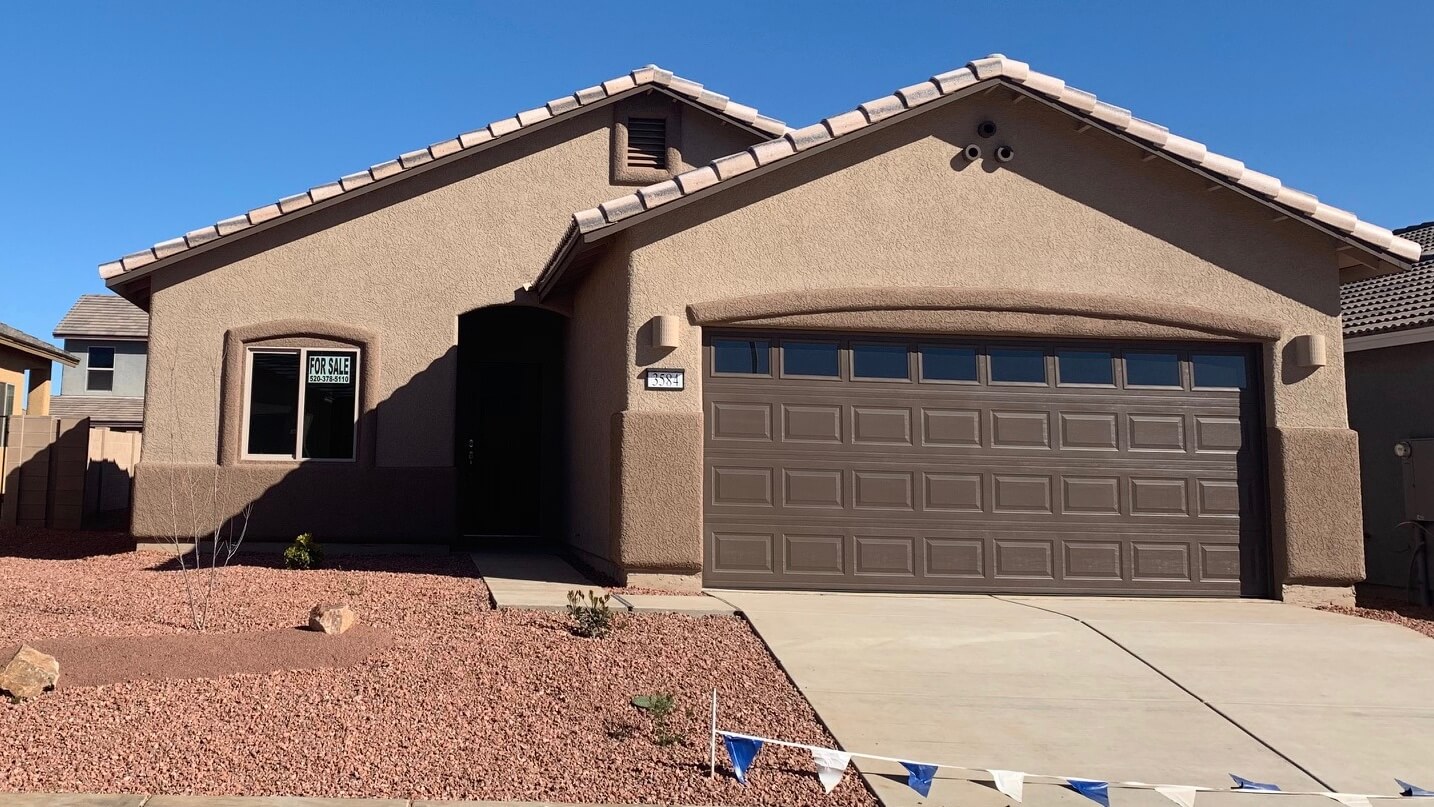 With National Bike Month coming up this May, it's a good time to take a look at Sierra Vista's Bike-Friendly Business program—the first such program to debut in Arizona! Sierra Vista is leading the way in making the community more accessible to bicyclists. In fact, in 2017, it was announced that the city had earned a bronze level designation as a Bicycle-Friendly Community by the League of American Bicyclists. It is just one of only a few hundred cities designated as such. Sierra Vista has also been included in U.S. Bicycle Route 90—an east-west route that extends from Arizona to Florida. This inclusion makes the city a popular stopping point for long- distance touring cycling groups. Whether you're a long-distance cyclist, or a resident or visitor to Sierra Vista, be sure to check out these bike-friendly businesses!
Sierra Vista Visitor Center
The Sierra Vista Visitor Center is located at 3020 East Tacoma Street. It's a fantastic resource for visitors to the area, as well as residents who are interested in learning more about the local amenities and attractions. Here, you can pick up trail maps if you're thinking about going mountain biking, or pocket maps that depict safe routes for bicyclists through the community. If you're planning on a brief stop at the Visitor Center, you can use the secure bike parking near the entrance. The building also features public restrooms and an air pump, and the staff offer complimentary water bottle refills. If you'll be staying a while, you might want to take advantage of their free Wi-Fi. Complimentary overnight parking is also available.
Sierra Vista Public Library
You'll find the public library at 2600 East Tacoma Street not far from the Visitor Center. If you need to take a break from cycling, the library is an ideal place to relax in the air conditioning. You'll find public restrooms, free Wi-Fi, and secure parking for your bicycle near the entrance. In addition, bike locks and bike rentals are complimentary, as are the water bottle refills. You can even take advantage of the charging station for your devices while you check out the latest arrivals in fiction and nonfiction!
The Mall at Sierra Vista
The Mall at Sierra Vista is located at 2200 El Mercado Loop. You can use the secure bike parking near the entrance and get a complimentary water bottle refill. The mall also offers a charging station for your devices, as well as Wi-Fi. Plan to visit the mall during lunchtime, as the food court offers many fresh, nutritious meal options. Bicyclists might also want to visit the GNC store for deals on vitamins and supplements, or the Famous Footwear location for new athletic shoes.
Sun 'N' Spokes
Sun 'N' Spokes has been serving the Sierra Vista community since 1976. You'll find them at 156 East Fry Boulevard not far from the High Desert urgent care clinic. For cycling enthusiasts, there are few things better than hanging out with fellow bicyclists and getting recommendations for local bike routes. The employees here are always happy to hand out bike maps. Be sure to ask for their most recent flyers for weekly group rides in the Sierra Vista area.
Of course, you will also find bike rentals, and new and used bikes for sale here. If your bicycle happens to malfunction, you can bring it into the shop for mechanic services. Bike tools and other supplies are available for sale, and you can use their bike floor pump to get your tires inflated. Sun 'N' Spokes also offers public restrooms, Wi-Fi, complimentary water bottle refills, and charging stations for your electronic devices. Secure bike parking is available near the entrance.
Old West Cleaning
Old West Cleaning is a mobile cleaning service that likes to go the extra mile by delivering on- call mobile assistance to cyclists. If you're in a tough situation, they'll help you out with minor roadside repairs or provide a shuttle service to the nearest bike shop if you need major repairs. They are also happy to provide an air pump, complimentary water bottle refills, and directions from cyclist-savvy locals. Plus, they partner with the Dawn to Dust Mountain Bike Club to offer a guided tour of local mountain bike trails on the weekends.
Living in a bike-friendly community is just one more reason why residents love Sierra Vista. You can take full advantage of the many local amenities when you choose a move-in ready home built by Castle & Cooke—the area's premier home builders since 1988. Our homes for sale in Sierra Vista, AZ are situated on large, scenic lots and feature flexible floor plans. Call our office today at (520) 378-5110 to inquire about our competitively priced properties.