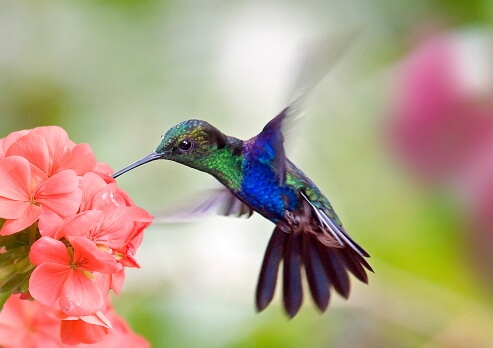 The city of Sierra Vista lies in Cochise County, AZ, with a population of approximately 131,000. Nicknamed the "Hummingbird Capital of the United States," Sierra Vista is home to stunning mountain views (for which it was named) as well as a wide variety of shopping, dining, and other entertainment. If you are considering buying a home in Sierra Vista, keep reading to discover a few of the activities you can enjoy just steps from your new front door.
Coronado National Forest
To the north and west of Sierra Vista lies the Coronado National Forest. This 1.78 million-acre national park spreads across southeastern Arizona as well as southwestern New Mexico and encompasses the Huachuca, Patagonia, and Whetstone mountain ranges just west of Sierra Vista. Visitors to the park can enjoy miles of hiking and horseback riding trails, as well as hunting, fishing, and camping. Coronado National Forest is also home to the Coronado National Memorial, which commemorates conquistador Francisco Vásquez de Coronado's first expedition into the area.
Local Wineries
Sierra Vista lies at the center of Southeastern Arizona's wine country. You'll find more than 20 local vineyards offering some of the area's most specialized wines within less than two hours' drive. Many of these vineyards hold special events and festivals throughout the year, including Sonoita Vineyard's "Blessing of the Sonoita Vineyards" and Coronado Vineyard's annual "Grape Stomp."
Observatories
The clear, dark skies that cover Sierra Vista at night are the obvious reason the area contains more member observatories per capita than any other city in the country. If you're interested in viewing the wonders of the night sky, you can visit a local astronomy club event or stop by the University of Arizona South campus, where Patterson Observatory is open to the public.
Are you ready to make Sierra Vista your home? Castle & Cooke Arizona, Inc. have the perfect new home just waiting for you in one of our residential communities. Please visit our website or call us today at (520) 378-5110 to find out more about our homes for sale in AZ.