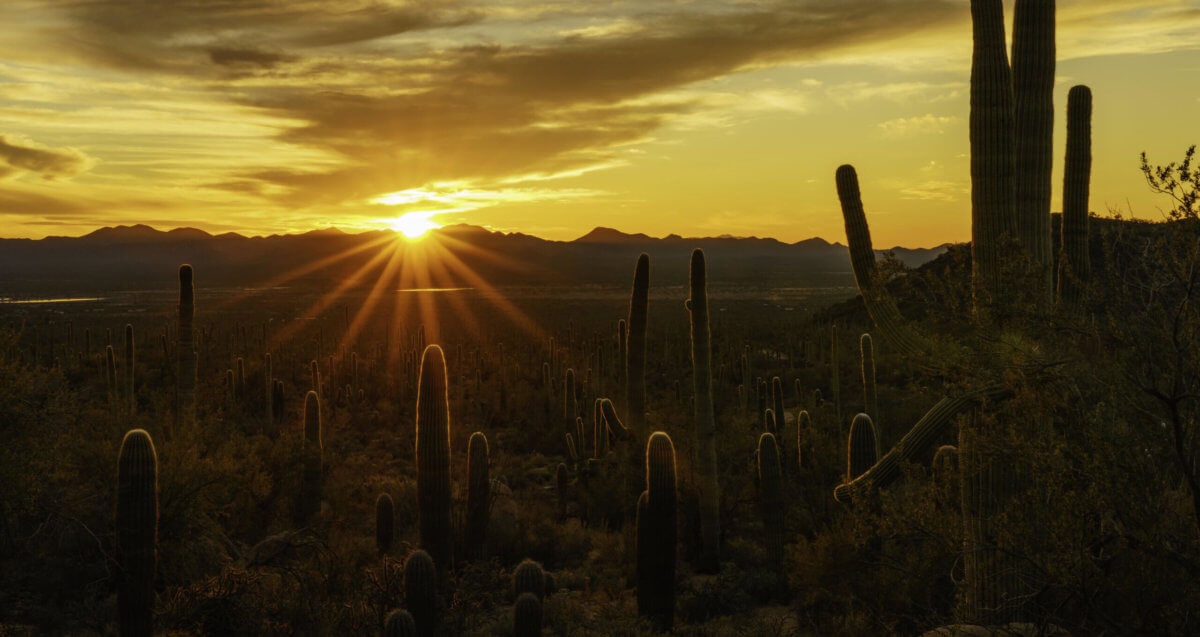 It's no surprise to anyone that Arizona knows how to throw a festival. With amazing weather and even better scenery, there is a lot to celebrate in the state and a lot of sunny days on which to do it. People travel from all over the world to enjoy festivals in Arizona, but when you live here, you get the benefit of having these great events on your doorstep. Although many places have a festival season, Arizona's festival calendar stretches throughout the year, so you'll be spoiled for choice when you're looking for an event to attend. The list of festivals is long but be sure you have these state favorites on your to-do list.
Annual Arizona Taco Festival
If there is one thing that Arizona does really well, it's tacos. Come together with taco-lovers from all over in Scottsdale each October to celebrate tacos of all varieties. This event, held in Salt River Fields, naturally offers a huge array of tacos for the tasting from popular local establishments and national chefs, but the fun doesn't end when you have your fill. You can also partake in tequila tastings and margarita mixology demonstrations or watch the luchadores present lucha libre—also known as wrestling—events. Enjoy live music all day at the festival. If you consider yourself something of a taco-tasting professional, try your hand at the annual taco-eating contest.
Arizona International Film Festival
You don't have to travel to Sundance or Cannes for world-class cinema. Instead, head to Tucson in April for the Arizona International Film Festival. Over 2,600 films from more than 90 counties have been screened over the past 25 years, and the festival has a long history of showing projects that go on to become highly acclaimed films internationally. This festival isn't the place to sit through the latest Hollywood action flick. Instead, expect exciting, innovative stories crafted with cutting-edge filmmaking techniques.
La Fiesta de los Vaqueros
Another Tucson event, La Fiesta de Los Vaqueros, or the Tucson Rodeo, is one of the biggest events in the state. The festival is held in February and lasts for a week. The big kick off to the event is the Tucson Rodeo Parade, which routinely draws hundreds of thousands of spectators. The parade is the longest, non-motorized parade in the world, and the festival is the largest outdoor winter rodeo in the country. There are different rodeo events throughout the week, featuring over 650 competitors. If you want to attend the parade, be sure to go early, as people start claiming their spots on the route before dawn.
Phoenix Comicon
If you love pop culture and want the chance to engage with your favorite characters and celebrities, then this is the event for you. Dress up and meet fellow fans as you browse exhibitions and sit in on celebrity panels. The event is different each year, but it has a loyal following, so if you become a regular, expect to see the same faces year after year. This Comicon is a family festival, so while there are events within the festival that are adults only, there are also plenty of chances for kids to get involved in the fun.
Summers End Music Festival
The end of summer is a relative term for much of Arizona, but this Tempe festival celebrates the return of slightly cooler temps. This event attracts the biggest names in multiple music genres, who perform across four days at the Tempe Beach Park site. This isn't a festival that involves camping at the site, but you can save money on multi-day tickets, if you want to catch all of the acts. If you love music festivals but are more of a country fan, give the Country Thunder four-day festival in Florence a try instead.
Sierra Vista Sips & Skies
A combination of events, this Memorial Day celebration includes the Wine, Beer, & Spirits Festival and the Sky Islands Summit Challenge—both take place right here in Sierra Vista! The Festival is a family-friendly event that welcomes food lovers of all types with an array of local food trucks in addition to the beer, wine, and spirits for adult guests. The Sky Islands Summit Challenge welcomes athletes from around the country to traverse the beautiful mountain peaks surrounding the city… all in just one day! 
One of the most exciting parts of moving into a Castle & Cooke community in Arizona is that there are so many unique activities right on your doorstep. Our master-planned communities in Sierra Vista offer many amenities to enjoy when you're home, and when you're ready to venture out, our neighborhoods are in close proximity to the best of the state. Find out more about our neighborhoods and custom-built homes by calling (520) 378-5110.