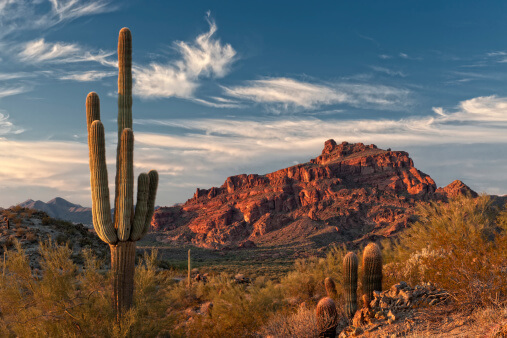 Southern Arizona remains a popular retirement area thanks to its abundant sunshine, enjoyable weather, and low cost of living compared with many other states. If you are getting ready to retire, we invite you to check out Sierra Vista, AZ, located south of Benson and southeast of Tucson and Phoenix. This amazing city has something to offer everyone, from nature-lovers to those looking for shopping, nightlife, and culture.
Low Cost of Living
One of the most appealing features of Arizona is its low cost of living. The average cost of living in Arizona is five percent below the national average, ensuring your retirement savings will go farther. Income and property taxes in Arizona are also lower than those in most other states, reducing the amount you'll spend in taxes each year and allowing you to own larger property at lower cost. When looking to purchase a new home in Arizona, home prices remain affordable and appealing.
Warm, Dry Weather
Many retirees seek a new home in a warm climate where ice and snow are not a concern. Sierra Vista offers a warm, dry climate where even the summer heat can be beat by keeping cool in the shade. Furthermore, Sierra Vista enjoys an average of 286 days of sunshine a year, with less than 11 inches of rain annually and mild winters—a perfect climate for those looking to enjoy time spent outdoors.
New Home Construction
If you're looking to retire in style, you'll find new homes for sale with appealing modern features in numerous communities throughout Sierra Vista. Whether you want a move-in-ready home or plan to build your retirement home to your exact specifications, you will find the perfect appealing, spacious, and modern home in Sierra Vista.
Castle & Cooke Arizona, Inc. can help you find the ideal retirement home in Sierra Vista, AZ. Our uniquely different home communities have the amenities you want at a price you'll love. Click through our website or contact us today by calling (520) 378-5110 to discuss purchasing a new home in Southeastern AZ.