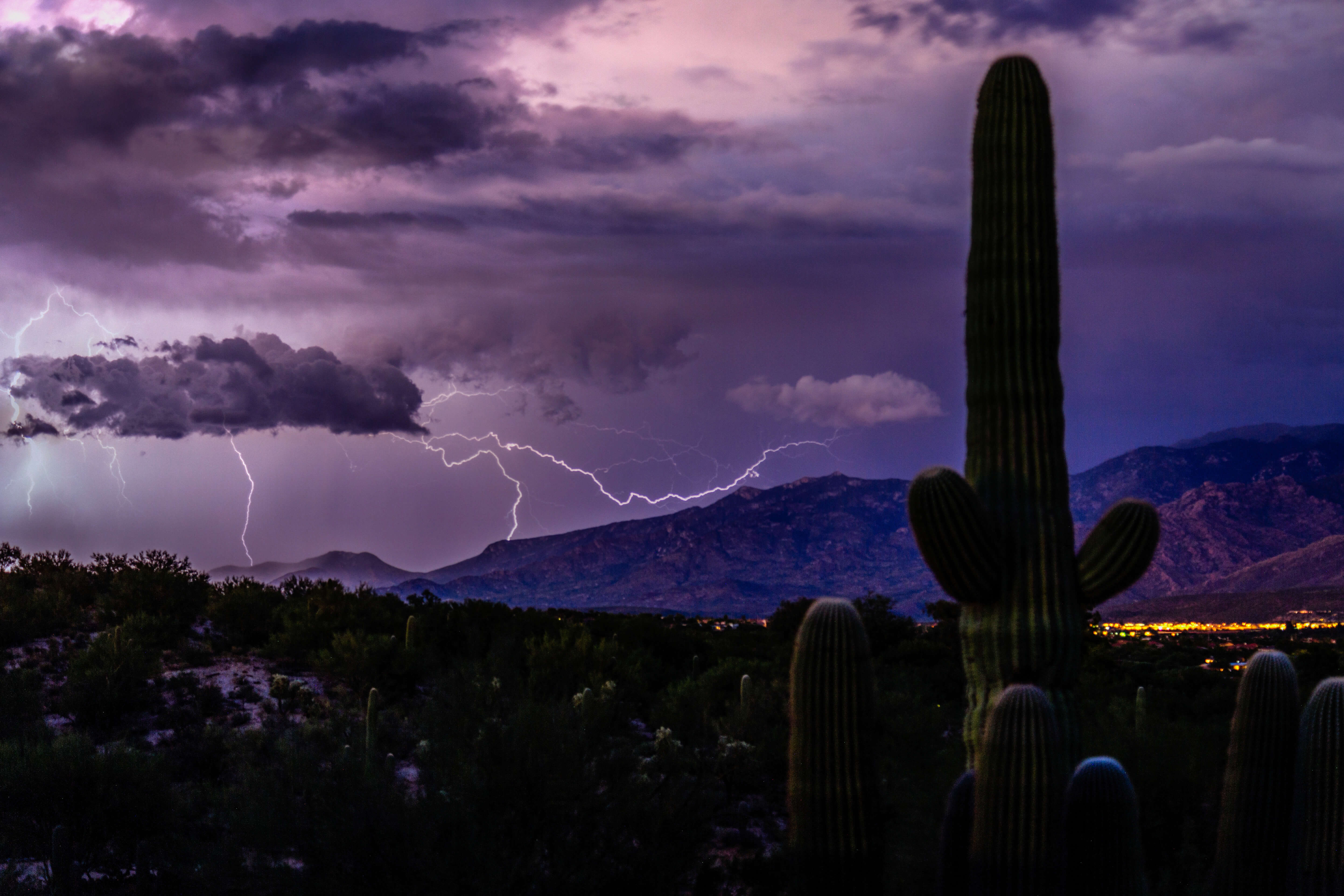 Monsoon season is a favorite part of the summer for the residents of Sierra Vista because the storms bring some much-needed moisture to the desert climate and temperatures plummet into the mid-70s when storms pass through. Plus, monsoons bring dramatic lightning storms, picturesque clouds, and beautiful sunsets, so you may be excited to experience this for yourself during your first year living in Arizona. Though the storms are a sight to behold, they can also bring about some unique dangers, so it's important to be prepared.
Secure your patio furniture
Monsoons can bring strong winds, which can mean flying debris if you have loose furniture and other items out in your yard. When you see storms in the forecast, bring lighter weight furniture into the garage or shed, or stack chairs close to the house under the patio, so they don't get blown over.
Trim trees on your property
Trees are among the biggest monsoon hazards when they aren't maintained with regular trimming. Weak, heavy, or otherwise vulnerable branches can be taken out by wind or lightning, and if the tree the branch fell from is on your property, you can be held financially responsible for the damage. Avoid that stress and schedule a tree trimming service before monsoons kick up.
Keep easily-prepared foods on hand
Though it's usually restored quickly, the power can go out for periods during lightning storms in monsoon season, so it can be helpful to have some foods handy that don't require cooking. You might also keep around some flashlights, extra batteries, and bottled water.
Don't drive during a storm
Flash floods can happen quickly, making the roads dangerous places to be during monsoon storms. Even just a few inches of water can overtake your car and cause you to get washed away in certain areas, so get to a safe place and avoid being behind the wheel when storms pick up.
With a new home from Castle & Cooke, you will have a great vantage point for monsoon storms in your Sierra Vista backyard. To explore the neighborhoods and properties we're currently developing, visit us online or call (520) 378-5110.