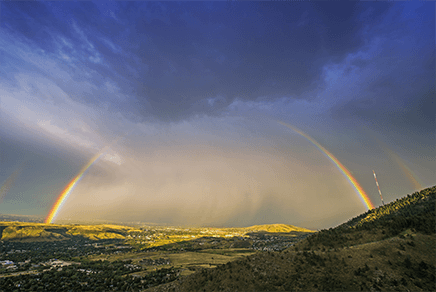 Sierra Vista is an active community where there is always something going on to provide family-fun entertainment as well as plenty of opportunities to mingle and socialize with your neighbors. Throughout the summer season, the Sierra Vista Chamber hosts and sponsors some great events to attend without breaking your budget. Here, we'll highlight some of the best events to check out this summer as you settle into your new Southern Arizona home.
Kona Ice on Fort Huachuca
Visitors love to check out the Fort Huachuca Historical Museum all year long, but during your summer trip, you might cool off with shave ice from Kona Ice. They'll be on Fort Huachuca every Friday this summer, and you can purchase a $6 refillable cup to keep these refreshing treats coming!
Customer Appreciation Celebration at Candy World
Between 1 and 4 p.m. on Saturday, July 28th Candy World is hosting their Monthly Birthday Celebration and Customer Appreciation Day. Swing by for free pizza, cake, and lots of fun games. The whole family is welcome, and those celebrating July birthdays may get some extra treats to take home. You can also enjoy an amazing selection of candy and iconic scoops of Thrifty Ice Cream with a long list of flavors to help you cool off this summer.
West End Artisan Market
On August 4th, head to the Sierra Vista Co-Op for their West End Artisan Market. The Co-Op is your source for sustainable local and organic products as well as a vibrant shopping experience to support your healthy lifestyle. At the West End Artisan Market, you'll find lots of local vendors and home-based craft businesses selling a variety of gifts, crafts, and unique handmade items. There's also exercise classes like Happy Dancing Yoga open to the public and free for the whole family. And, since the Market is held on the 1st Saturday of the month, all military and first responders will get 10% off purchases in the Co-Op. You'll also have the unique opportunity to meet one of the Co-Op's newest vendors at a Meet the Chef event with Cathi Nelson of L'Etoile Catering, who's supplying gourmet dips and hummus in the grab and go food section.
Friday Night Live at the Landmark Café
Every other Friday, the Landmark Café hosts Friday Night Live, which features local musicians performing live with dinner and cocktail specials to enjoy with the entertainment. On July 13th, you can experience the mixed jazz and funk stylings of Rick Rice alongside an all-you-can-eat fish fry and the summer refreshment of peach tea and cherry limeade. On July 27th, check out local country singer Ms. Bel Saffold. She'll be belting out classic country hits while you sip on Pacific sunrise and Landmark Mimosa cocktails for just $3 all night. There's no admission charge to see the shows, and the full menu is available. Music is on from 5-8 p.m.
Friends of the Sierra Vista Public Library Book Sale
On July 15th and August 11th from 10 a.m. to 4 p.m., you can browse a selection of books, DVDs, CDs, and unique gift items at low prices at the Friends of the Sierra Vista Public Library Book Sale. The sale is held at the Library Bookstore at 2600 E. Tacoma St.
Sparrow's Helping Hands Ribbon Cutting
Sparrow's Helping Hands is celebrating their one-year anniversary with a ribbon cutting ceremony featuring light refreshments and giveaways. This event is held at the Sierra Vista Chamber Office on August 3 from noon to 12:30.
Pioneer Days
To step back in time for an afternoon, take a drive to St. David for Pioneer Days. On July 20th and 21st, you can enjoy historic presentations, BBQ, fireworks, quilt drawing, and much more. The festivities take place on the St. David School grounds. Vendors will be selling a variety of food and refreshments both days of the festival. There's also a parade starting at 9 a.m. Saturday with float entries from individuals, church groups, clubs, and local businesses.
If you're considering relocating to Sierra Vista, you can discover beautiful move-in ready custom homes by Castle & Cooke with new neighborhoods popping up throughout the Sierra Vista area. You'll fall in love with the luxurious feel and energy-efficient features of our homes, and you can learn more about the houses we have currently available and coming soon on our website. You can also call us at (520) 378-5110 to discover your family's new home.