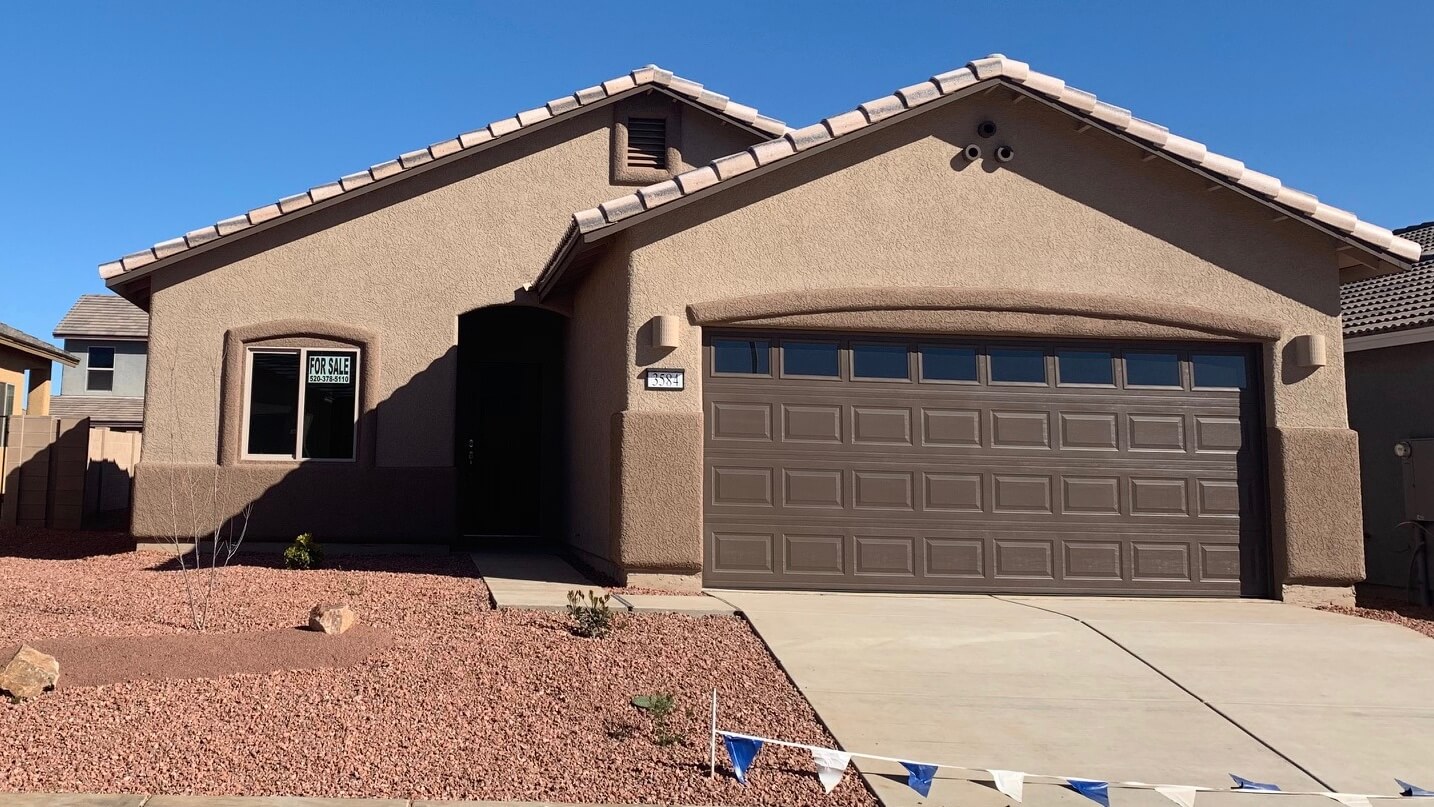 East of the Huachuca Mountains, southwest of Sierra Vista, lie the trees, water and wildlife that make up Ramsey Canyon. This idyllic retreat was once a small, bustling community; today, only a few scattered cabins remain as evidence of those bygone days. Now, the ravine is part of
Ramsey Canyon Preserve, which stretches over 380 acres. Despite its beauty, Ramsey Canyon remains relatively unknown compared to other outdoor Arizona landmarks such as the Grand Canyon or Monument Valley. Thus, it's the perfect destination if you're looking for a peaceful, quiet place to explore. Here's what you need to know about visiting Ramsey Canyon.
Where is Ramsey Canyon?
If you're driving south from Phoenix or Tucson, you'll first take Interstate 10 to State Route 90 to get to Sierra Vista. Then, drive six more miles south on State Route 92 and turn right onto Ramsey Canyon Road. Then, you'll just drive four more miles to reach the preserve. Admission to the preserve is $6 general, $3 to residents of Cochise County, and free to children ages 15 and
younger.
When can I visit Ramsey Canyon?
Winter hours (November to February) are 9 am. to 4 p.m. Thursdays through Mondays. Summer hours (March to October) are 8 a.m. to 5 p.m. every day of the week. Admission to the preserve is $6 general, $3 for residents of Cochise County, and free for children ages 15 and younger. If
you're looking for a good day to go, keep in mind that admission is free on the first Saturday of each month. However, there are only 23 parking spaces available, so make sure to arrive early!
Are there guided tours of Ramsey Canyon?
You can take guided walks through the preserve if you are visiting from March through November. This is an excellent way to learn about the long and fascinating background of the preserve, as well as the different species of birds and animals that you'll find there. However, visitors are also welcomed to explore the preserve on their own.
What plants will I find in Ramsey Canyon?
One of the unique aspects of Ramsey Canyon is that it encompasses so many different types of ecoregions, including forest, grassland, and desert. Thus, you can find numerous types of plants in the preserve, including cacti, agaves, pines, maples, and sycamores. You'll also find plenty of beautiful desert wildflowers to marvel at. Remember to bring your camera!
What birds live in Ramsey Canyon?
If you're an enthusiastic birdwatcher, then you won't find a more ideal locale than Ramsey Canyon. The preserve is home to more than 170 different types of birds. Sierra Vista is known as the hummingbird capital of the U.S., and you're likely to see plenty of these small, speedy wonders during your visit to Ramsey Canyon. You might also see woodpeckers, owls,
flycatchers, goshawks, warblers, thrashers, and many more beautiful species. You can sit behind the visitor center and watch the hummingbird feeders or see what birds you can spot on the trail. Seasoned birdwatchers recommend going from April through September if you want to see the
most birds.
Where can I hike in Ramsey Canyon?
The heart of the preserve is Ramsey Creek, where you can take a scenic walk that starts at the visitor center and continues for about one mile. This trail is shady and easy for beginning hikers. From there, you can take the Hamburg Trail up into Coronado National Forest. Visitors should know that this is a steep and demanding trail, though it offers some gorgeous sights for ambitious hikers. If you decide to brave it, be sure to bring adequate supplies of water—along with sunscreen!
When should I visit Ramsey Canyon?
The preserve remains beautiful all year long, but certain times of year are more conducive to visitors than others. You're likely to see regular—if short—rainstorms if you visit during late summer, and you'll sometimes see snow in the winter. Spring, fall, and early summer are generally regarded as ideal times to visit Ramsey Canyon.
Are you planning to move to Sierra Vista, AZ? If so, then you'll find the wide-ranging selection of homes you're looking for with Castle & Cooke. Our homes offer the fantastic amenities and well-designed floor plans you deserve, nestled in the heart of the scenic Sonoran Desert. We are committed to providing a truly wonderful experience to everyone who lives in our homes. If you would like to learn more about our residential communities, call us today at (520) 378-5110.