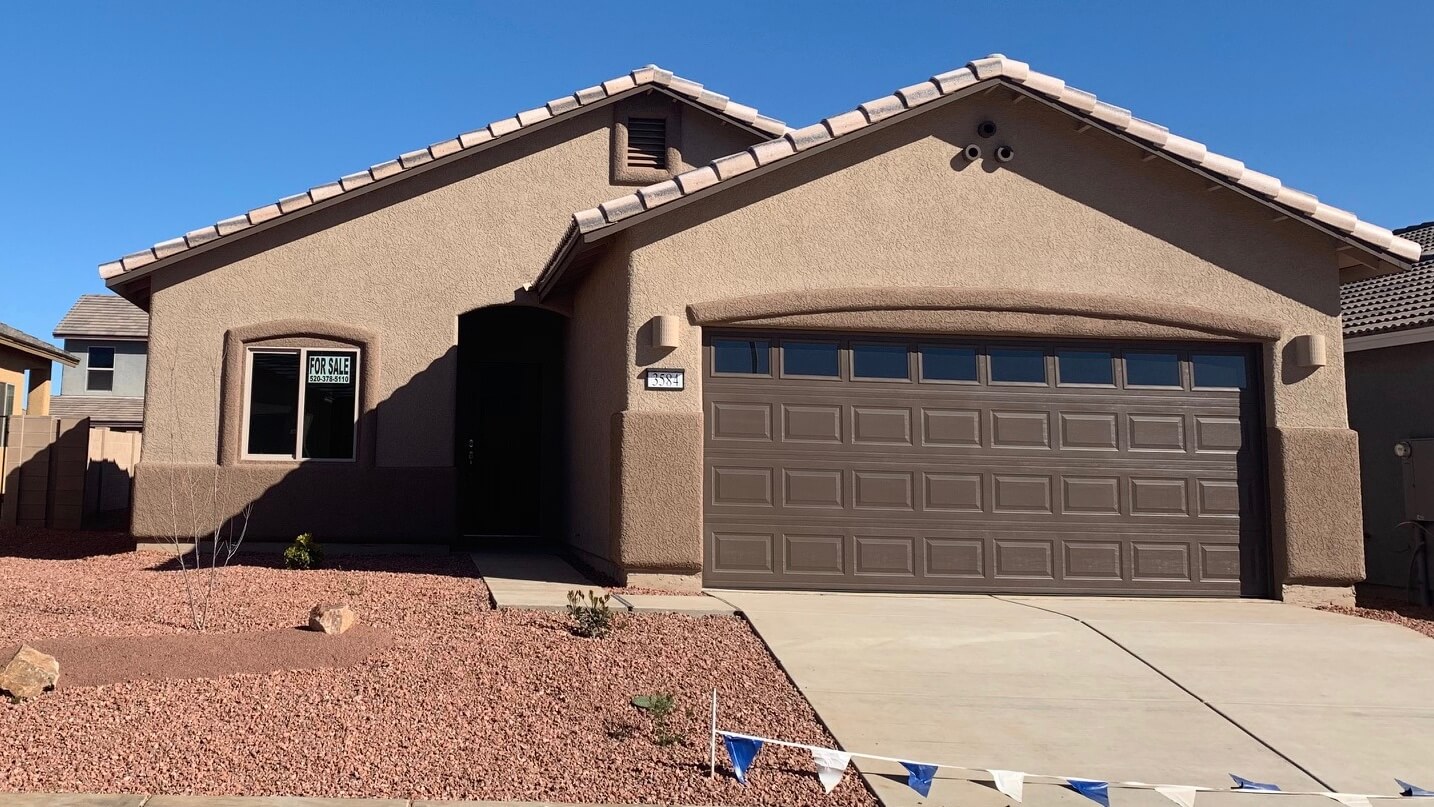 The vast, open skies of Cochise County are a welcoming home to a diversity of bird species ranging from the largest predators to the tiniest feathered travelers. During late spring and throughout the summer, this region is visited by some of its most beloved bird populations: hummingbirds. In fact, Sierra Vista is celebrated for its local hummingbird population as the unofficial Hummingbird Capital of the World. Up to 15 different hummingbird species visit the area annually, and the Southern Arizona Bird Observatory makes a point to track those visitors. Continue reading to learn more about SABO's hummingbird banding events, which will take place throughout the migratory season.
The San Pedro River Hummingbird Population
Looking down on the San Pedro River Valley from the surrounding mountain ranges, you'll see a green band across the dusty high desert landscape where the river lies. The San Pedro River and its lush shores create one of the most biodiverse ecosystems in the state of Arizona. It's also an attractive highway for migrating hummingbirds, as well as other migratory bird species. Hummingbirds that use the San Pedro as their migratory pathway come from as close as New Mexico and as far away as Alaska—some species are lifelong desert dwellers, however. Those migrating south are seeking warm, tropical climates for the winter, which is why they're seen in Cochise County from late May through early September.
Hummingbird Banding with the Southern Arizona Bird Observatory
SABO is not only dedicated to monitoring local bird populations, but they also aim to provide educational events and workshops to the public. Hummingbird banding is one of the most popular events held by SABO in Sierra Vista, and it's an essential part of the conservation and protection of the area's treasured hummingbird population. SABO also works closely with the Friends of the San Pedro River, Southwest Wings Birding Festival, and Cochise College to host this and other essential events for Sierra Vista's sky bound residents.
Why is banding beneficial? Banding is a common practice for tracking and monitoring migratory bird populations. However, hummingbird banding is unique due to the incredibly small stature of these fascinating birds. SABO utilizes specially produced bands made from aluminum sheets about the thickness of a business card. Banding is regulated by permit because native birds are protected by the Migratory Bird Treaty Act. Birds are also weighed and measured before being banded and released. Hummingbirds will typically only receive one band in their lifetimes, as those already banded are already being tracked.
Hummingbird banding offers a wealth of unique insight about various environments in North America as well as the health of bird populations traveling from these areas. By continuing this practice year after year, SABO encourages a better understanding of the world around us as well as the precious wildlife populations that sustain the local ecosystem of the San Pedro River Valley.
Can the public participate? Hummingbird banding is an event that's open to the public. However, it's not a hands-on event for visitors. Still, you can see first-hand the great diversity of migrating hummingbirds by attending a banding session. Hummingbird banding events are free to the public, although donations are gladly accepted.
When do banding sessions take place? Hummingbird banding sessions take place at the San Pedro House Visitor Center, which is about 7 miles east of Sierra Vista via Highway 90. Sessions take place throughout July, August, and September. They are held on Saturdays from 4 p.m. to 6 p.m.
Other Hummingbird Activities Near Sierra Vista
In addition to hummingbird banding sessions, SABO hosts a week-long workshop on the hummingbirds of Arizona in August. You can also do some self-guided hummingbird watching with a trip to Ramsey Canyon. This lush oasis in the desert attracts a wide range of wildlife, including migratory birds looking to sip from the local creek. 
Whether you are in search of the perfect place to retire or a vibrant community where you can raise a family, Sierra Vista is a welcoming city with beautiful surroundings in Southern Arizona. If you are looking to move to Sierra Vista or Fort Huachuca, call Castle & Cooke to learn more about our build to order and move-in ready homes in distinctive local neighborhoods. You can reach us on our website or call (520) 378-5110.