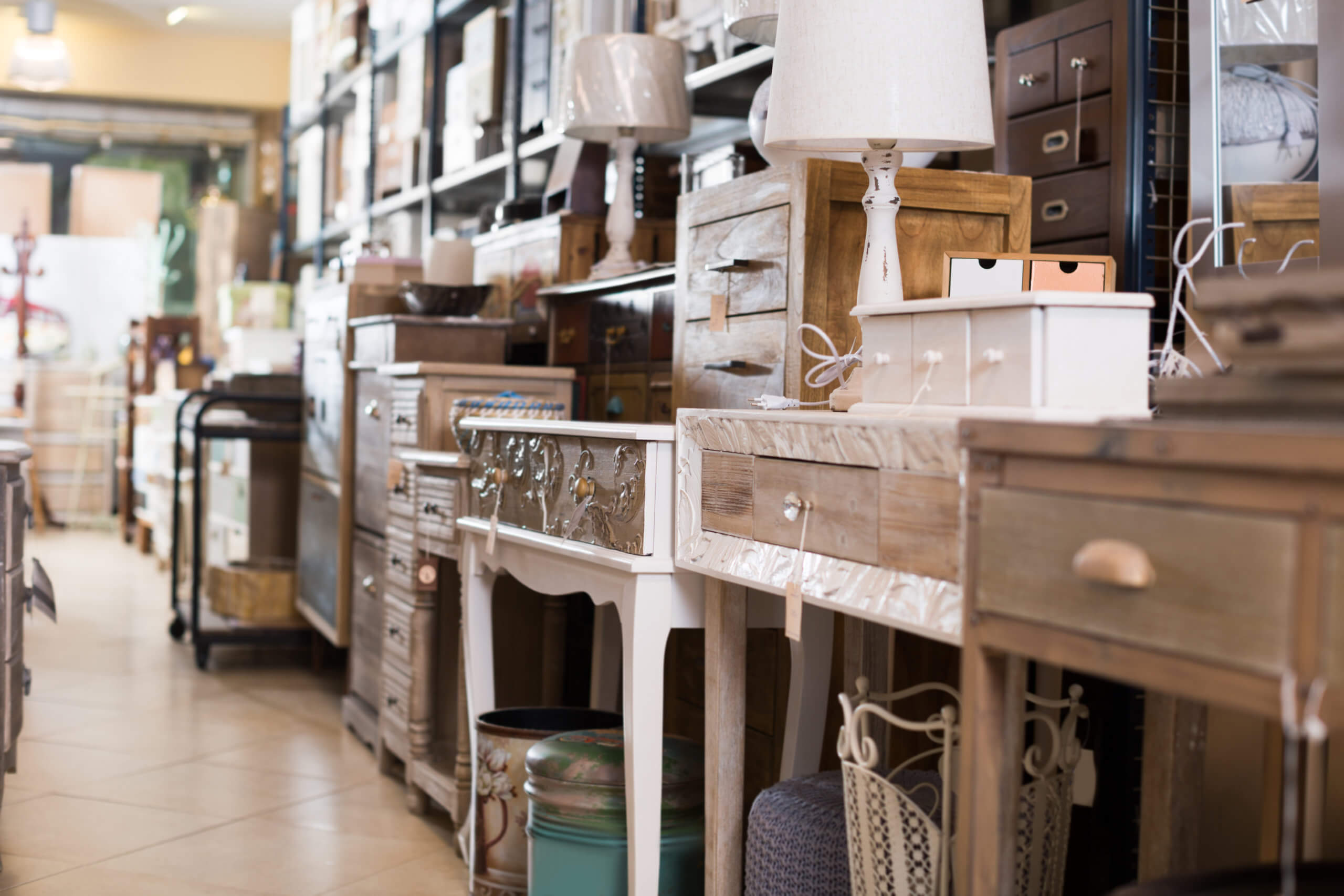 Environmental sustainability is a priority for many families these days. One of the best ways to be environmentally responsible is to purchase a new construction home, as new building techniques and materials are often designed with an eye toward a reduced carbon footprint. In addition, if you buy a "made to order" home, you can specify the energy efficiency features you want. Another way to be environmentally responsible is to decorate your new home in a sustainable manner.
Shop for vintage furniture and décor.
The production of new furniture generates waste and uses energy. Instead of buying new furniture, consider shopping at antique stores and thrift shops. Alternatively, you can look for local garage sale groups on social media and other websites. Many homeowners prefer their furniture to have a "distressed" look, and vintage, pre-used furniture often fits the bill.
Give your old furniture new life.
Unless you're buying your first home straight out of college, you probably already have some furniture. While you may need a few more pieces to fully furnish your new home, you can still reuse what you already have. You can give old furniture new life by refinishing it or repurposing it.
Look for sustainably sourced new furniture.
If you've got your heart set on buying new furniture, do your homework first. Some furniture brands are made with wood that has been harvested in a way that contributes to global deforestation. Make sure the furniture brands you select only use sustainably sourced, FSC-certified wood. And remember to donate the used furniture that you won't be bringing into your new home instead of throwing it in the dumpster.
Use natural accents.
It isn't always necessary to buy décor items in order to put the finishing touches on a room. You can add a decorative piece of driftwood to your mantelpiece, for example. Add dried flowers or your shell collection to your curio cabinet. Houseplants are another good option for sustainably decorating your home.
Castle & Cooke is a premier home builder in Arizona that prioritizes environmental sustainability. Our move-in ready and made-to-order homes in Sierra Vista are nestled within large lots in friendly communities. Call our office at (520) 378-5110 with your questions.