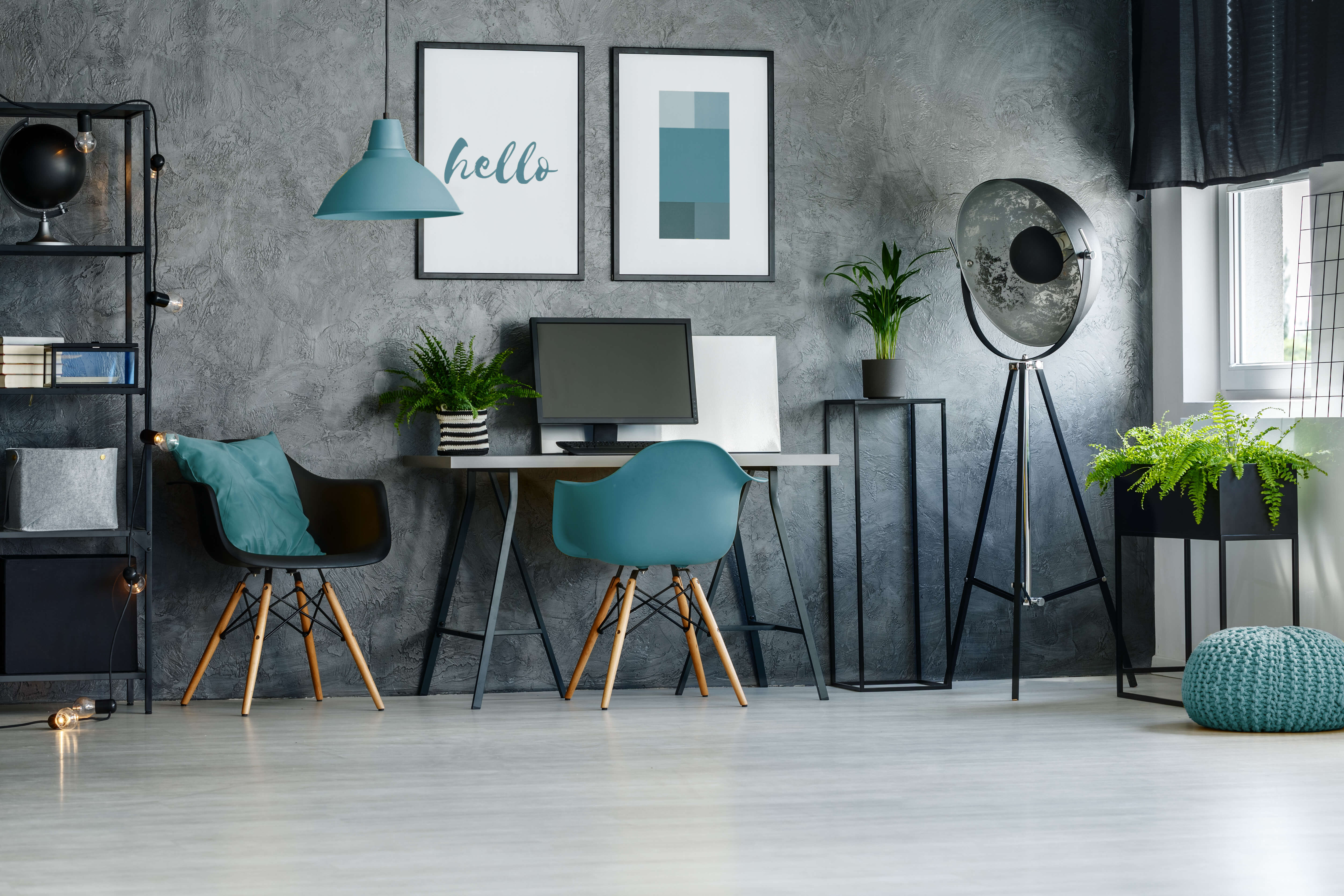 The way you decorate your home office will determine how much you enjoy it as well as how productive you are when you're working. Organize yours in a way that makes it easy to find your things, so you can be as productive as possible, and experiment with colors to boost your mood and work ethic. Here's how to decorate a home office.
Be Organized
Everyone has their own comfort zone, and some people can handle a messy workspace much better than others. However, you can set yourself up for success by sticking to a system. The easier you can find what you're looking for, the more productive you stand to be, so try not to clutter your office with non-functional decor, so you can find everything you need easily.
Gear Yourself Towards Productivity
It feels nice to fill your home office with toys to play with and mementos that remind you of your family, friends, and anything else you love, but make sure your home office isn't too overloaded with distractions. Your home office decorations should keep you comfortable, but it should also help you focus on being productive. Try to find the right balance between the elements that keep you motivated and those that keep you distracted.
Play with Colors
Not everyone realizes it, but color psychology can have a real impact on your mindset, mood, and productivity. Dark and drab colors might not give you the motivation you need, but lighter and bolder colors tend to have a better impact on your creative spirit. Red and violet are inspiring and motivating colors, but if they're too intense for your taste, choose a pastel shade or something with bright accents.
You might not know exactly what you want to do with your new house, but a home office can be beneficial. At Castle & Cooke, we are a team of home builders in Arizona who can work with you to create the perfect residence for you and your family. Look at our website or call us at (520) 378-5110 if you have any questions.