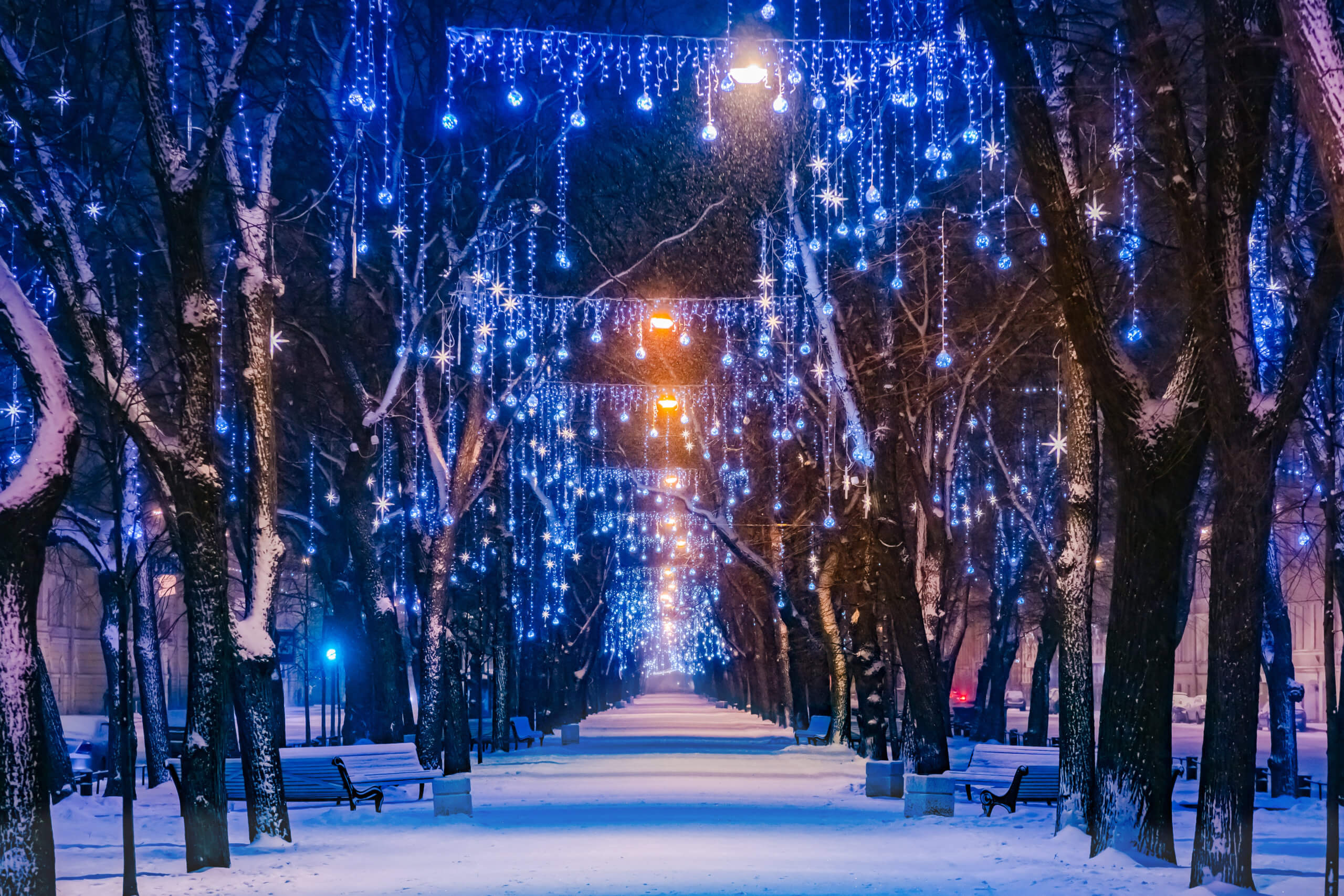 Sierra Vista (which is Spanish for "mountain view") is a lovely, tight-knit community known for breathtaking views, clean air, and a full calendar of community events all year round. During this holiday season, you might want to attend a big band concert or a tree lighting ceremony. Or, stop by the holiday bazaar to buy gifts for all your family and friends! You could also build your own rustic reindeer decoration, go ice skating, and ride on a "Polar Express Train" with the kids or grand kids!
Holiday Wine & Design
You don't have to wait until December to join in on the holiday fun! On November 14, Lumber N Lace and Hoppin' Grapes are teaming up to host the Holiday Wine & Design event! You can create your very own rustic reindeer under the skilled tutelage of the Lumber N Lace staff. Tickets cost $35, which covers the cost of craft materials and a glass of wine to enjoy while you create your masterpiece. The event takes place at the Hoppin' Grapes location at 409 West Fry Boulevard in Sierra Vista. Plan to arrive by 6 p.m.
Christmas Trees for Troops
Part of what makes Sierra Vista, AZ such a great place to live is the support the local community has for military families. One of the earliest holiday festivities to kick off December is the Christmas Trees for Troops event, which is held on December 5 this year. It will take place at the Thunder Mountain Activity Center parking lot. Here, Christmas trees donated by more than 800 tree growers from around the country will be handed out free of charge to military families who present a military ID. Active Duty E5 and below can pick up their trees from 7 a.m. to 1 p.m. From 1 p.m. to 4 p.m., all military families can pick up a tree. If any trees remain, they will be handed out on the following day to all ranks.
A Light to Remember: Annual Tree Lighting
One of Sierra Vista's most beloved holiday events is the annual tree lighting ceremony. This year, it will take place on December 6 from 4 p.m. to 9 p.m. at the Veterans Memorial Park. The event is free to all. Children of all ages will love the holiday-themed obstacle course, games, snow, and skating rink! Entertainment will be provided by the Sierra Vista Community Band. After the tree lighting, Santa Claus will make a special appearance, handing out gifts to the children (while supplies last). You can also treat yourself to delicious hot cocoa and cookies!
Night of Extraordinary Lights Holiday Village (N.O.E.L.)
Viewing holiday light displays is fun for all ages, and there's plenty to see at the Night of Extraordinary Lights Holiday Village! You can see the displays on December 13 and 14. On Friday, the hours are from 5 p.m. until 9 p.m. On Saturday, you may arrive between 2 p.m. and 9 p.m. The event is free for all. In addition to the light displays, visitors can enjoy ice skating (with skates provided), holiday movies, photos with Santa, and letters to the North Pole. Kids will also love riding on the "Polar Express Train." Craft vendors will be selling holiday gifts and concessions are available to purchase.
2019 Holiday Bazaar
If you haven't finished your gift shopping by December 14, you should definitely check out the holiday bazaar. You'll find it at the Ethel H. Berger Center. The event is open from 9 a.m. to 3 p.m. and there is no charge to enter. The bazaar brings together talented artisans from across Cochise County. There is a lot to choose from, including handcrafted jewelry, glassware, holiday decorations, oils, soaps, scarves, and art, including photography! A dining area will be set up on the premises with lunch available to purchase.
Swinging Christmas Concert
If you feel pleasantly nostalgic when you hear the words "big band," then the Swinging Christmas Concert is sure to warm your heart! It takes place on December 15 from 2 p.m. to 4 p.m. (Doors open at 1:30 p.m.) Admission is free of charge. The Desert Swing band will perform this concert at the Ethel H. Berger Center on East Tacoma Street.
The full calendar of community events is just one more compelling reason to make Sierra Vista, AZ your home! Plus, you can work with premier homebuilder Castle & Cooke to build your new house to order! We have more than 20 home designs available, and can adjust those floor plans to suit your lifestyle and preferences! Call us today at (520) 378-5110 if you have any questions about the homebuilding process.