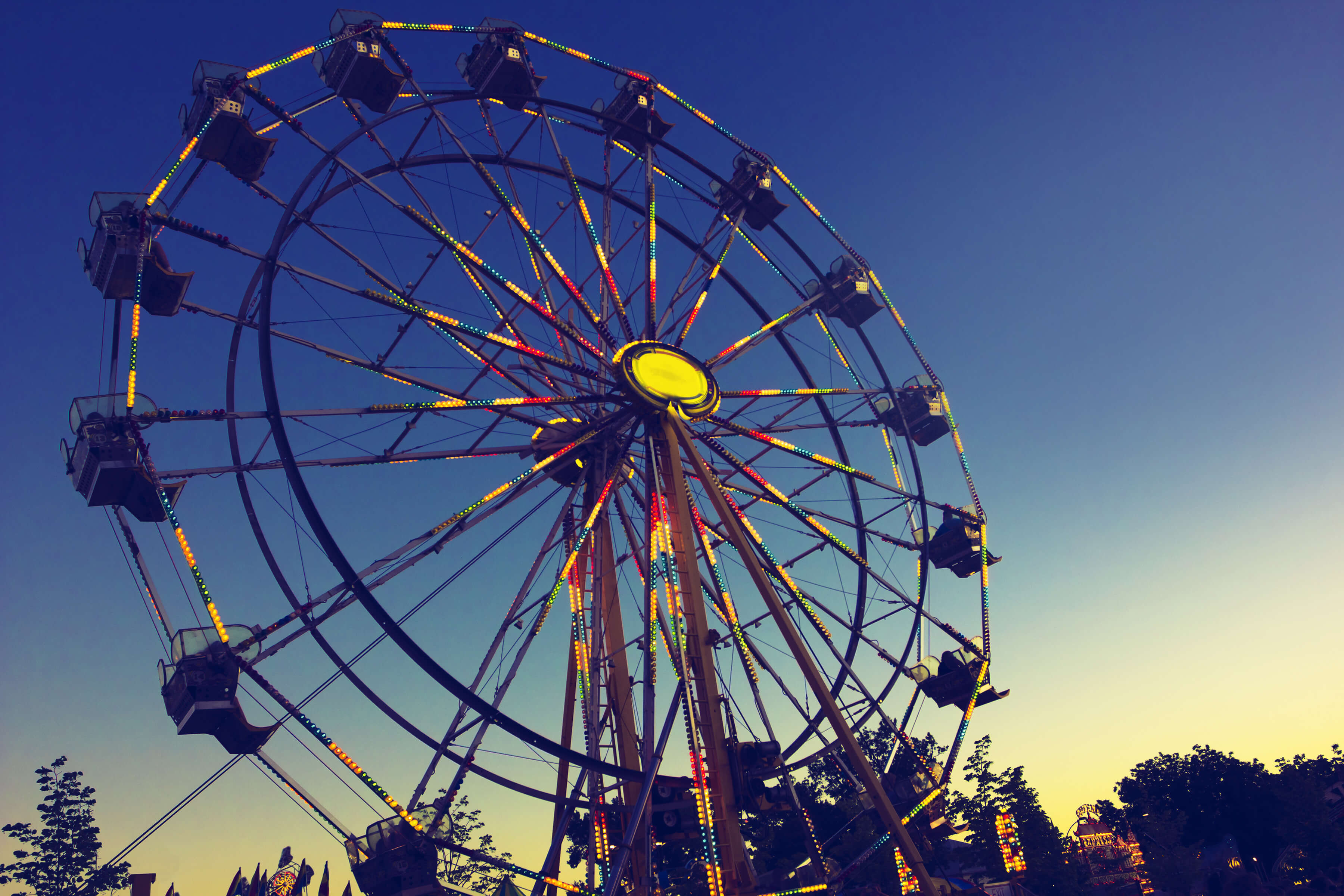 The Cochise County Fair is a beloved tradition for families in Sierra Vista, Fort Huachuca, and the rest of Southern Arizona. This fair, also known as The Little Fair That Could, is celebrating its 94th year of festivities, so your family may have a long history of attending if you have roots in Southern Arizona. There is a ton to do and see at the fair—especially if it is your first time going—so you will want to have a solid game plan for your visit and gear up for the excitement that is in store!
Plan Your Visit
With four days of rides and entertainment to enjoy, you might make your visit to the fair a multi-day excursion. There are activities of all types, so you can bring the whole family along for days of fun. Here's a look at some important details to keep in mind as you plan your visit:
When is the fair?

The Cochise County Fair will kick off at the fairgrounds on Thursday, September 27, and the fun will continue through Sunday, September 30. Saturday is usually the busiest day, but Thursday and Friday nights tend to be popular with kids and teens looking to get on the rides, so arrive early to avoid lines!
What is there to do?

For many visitors, the main attraction at the fair is the carnival. There are tons of rides to enjoy, including three new rides—Groovy Bus, The Sky Flyer, and The Freakout. The Sky Flyer and The Freakout are both high-speed, gravity-defying rides, so they aren't for the faint of heart! There are also plenty of family-friendly rides to entertain young kids.
Along with carnival rides, you can enjoy live music and the Cochise College Rodeo taking place on Friday and Saturday. There are also showcases and competitions to highlight the achievements of local students, 4H and FFA members, and artists. Visitors are welcome to explore these showcases, along with some great exhibits detailing the history of the fair and the county itself.
How much does it cost?

If you're wanting to get on the rides, you will want to purchase an advance carnival ticket for $20, which can be traded for a wristband for unlimited rides. These tickets are sold at the fairgrounds from 8 a.m. to 3 p.m. on weekdays until September 20 or until they are sold out. Tickets are also available at the door, and you can save by taking advantage of Buddy Day on Thursday. Purchase one ticket at regular price and your buddy will ride with you for free!
Will food be available?

There will be lots of food vendors on site offering everything from Southwestern cuisine to burgers and pizza to carnival food favorites—you'll find no shortage of popcorn, funnel cakes, and cotton candy! Bring some cash along because some vendors may not accept credit or debit cards.
Show Off Your Skills
With 4H and FFA, there are several livestock exhibitions to check out and even participate in. Entries for the showcase are accepted from mid-July until September 1, so be sure to coordinate your entries soon. There are also several categories for fair entries open to the public, including vegetables, fruits and herbs, canned foods, domestic arts, photography, fine arts, hobbies, livestock, and floriculture. Any inquiries regarding fair entries can be directed to cochisefairexhibits@gmail.com.
Become a Vendor
If you are a local business owner, the Cochise County Fair is the perfect opportunity to get your business name out there and add some extra revenue through fair sales. Annual fair attendance is about 25,000 people, and most of the people who attend the fair are local, so they may easily become repeat customers after encountering your fair booth. Prices for vendor booths begin at $285, but vary depending on available square footage and vendor needs, such as water and electrical hookups.
The Cochise County Fair is just one of the fun and exciting events you can enjoy while living in Sierra Vista, where a family-friendly community thrives. If you are considering buying a home near Sierra Vista or Fort Huachuca, Castle and Cooke can help you find the house of your dreams. We build custom homes throughout Southern Arizona, and we are happy to help you find the neighborhood that best fits your needs. You can contact us online or call (520) 378-5110 to learn more.