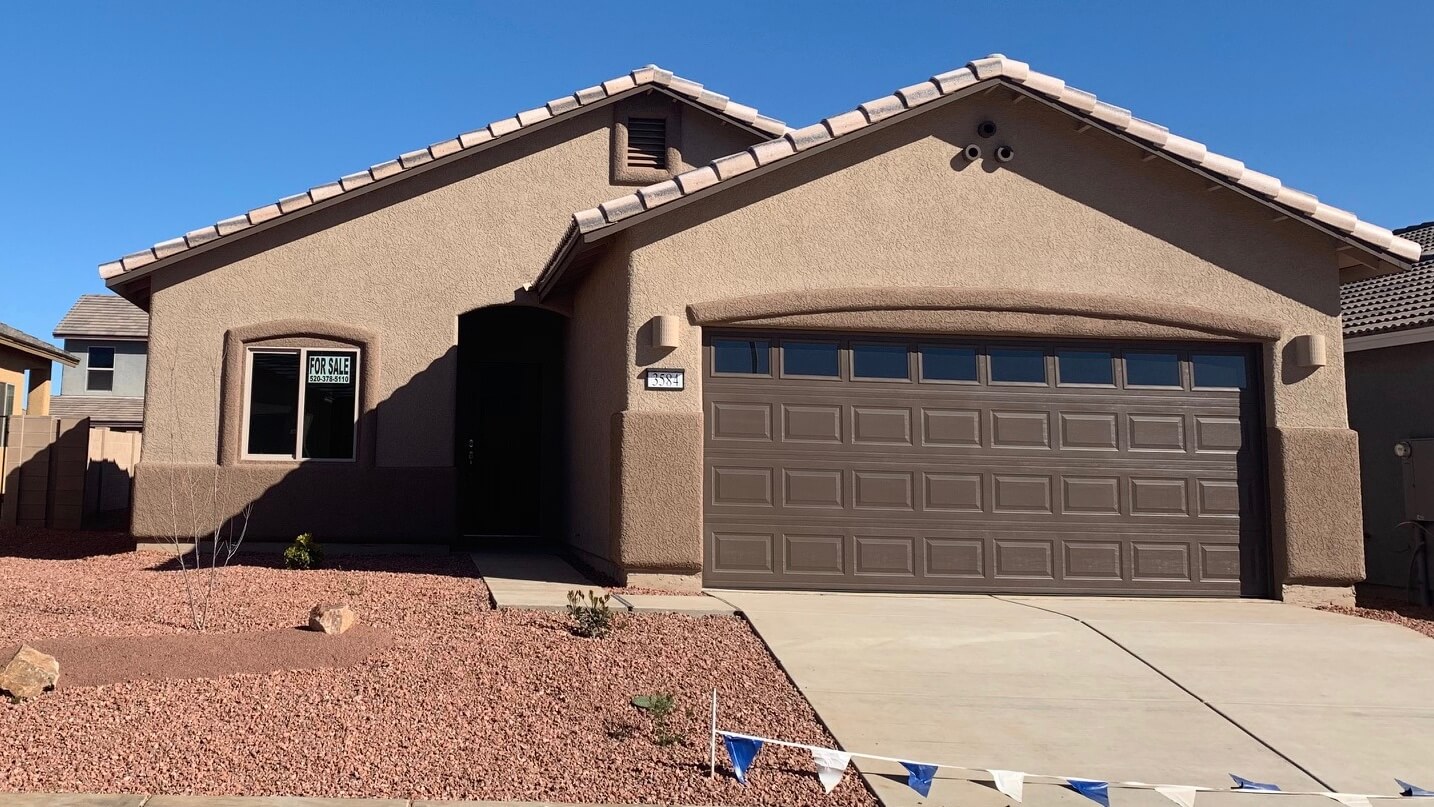 The Sierra Vista Open is a beloved late summer event in Southern Arizona, and this year it is celebrating its 36th year as a premiere golf event. Attracting both locals and visitors alike, the SVO is an exciting outdoor charity event hosted each year by The Huachucans. Even if you aren't an avid golfer, you may still enjoy seeing professionals and top locals tee off for three days of play. Proceeds from the weekend's events will benefit local kids in Cochise County with support for a wide range of afterschool sports programs and extracurricular activities.
What is the Sierra Vista Open?
The SVO began in 1985, and it has grown to become one of the largest public events held in Sierra Vista annually. It kicks off with a Sponsor's Pro-Am Scramble on Friday followed by a 36-hole stroke play tournament on Saturday with the final round of play on Sunday. This premiere golf event draws professional players, club pros, and even amateurs to compete on the links at Pueblo del Sol Country Club. The event is organized by The Huachucans, which is a 501(3) non-profit organization dedicated to serving the youth of Cochise County. Public spectators are welcome to come see the action in the beautiful desert surroundings of the course. Sweeping mountain views and a thrilling day of professional sports to benefit local youth, what could be better?
Where is the event played?
The Sierra Vista Open is hosted at Pueblo del Sol Country Club, which is a semi-private country club located on Saint Andrews Drive in Sierra Vista. The public golf course is a Championship 18-hole, 72 par course surrounded by lush high desert scenery. Thanks to a mild year-round climate, this challenging course is carefully maintained year-round, but its most extensive play comes during the SVO. During late August, golfers and guests can expect warm, dry weather with highs in the mid-90s. Sunscreen, wide brimmed hats, breathable clothing, and plenty of drinking water are recommended.
How can you participate?
One of the best things about the Sierra Vista Open is that golfers of all skill levels are welcome. However, you can still enjoy the event without picking up your clubs. There's tons of fun to enjoy both on and off the course.
Sponsor – Major event sponsors include the Law Offices of Michael E. Farro, Lawley Automotive Group, TWN Communications, Pioneer Title Agency, Rancho Rosa Vineyards, and Fesser Financial. In addition to these local business sponsors, individuals may purchase golf or dinner sponsorships. Details can be found at TheHuachucans.com.
Play – Golfers from amateurs to professionals will come out for the SVO, and players can select from Gross Amateur, Gross Professional, or various Net Amateur categories of play. Friday will feature a Pro-Am Scramble with 4-person teams. Slots are limited to 120 golfers on the course. Participants can choose to register for a whole weekend of play, the Pro-Am Scramble only, or Saturday and Sunday's rounds only. Pueblo del Sol Members will receive a discount for the 3-day package registration fees.
Spectate – If you're simply curious about the action or you want to see some of your favorite pros tee off in person, you can attend the SVO as a spectator. There are also special events off the course, including a Sponsor Party Friday night, nightly awards ceremonies, and a putting contest under the lights.
What is the schedule of events?
The SVO packs a big schedule into 3 days of events. It begins Friday, August 28th and continues through Sunday, August 30th. If you are interested in participating, entry forms may be completed online or by mail.
Friday – Registration opens at 11 a.m. and the Pro-Am Scramble kicks off at 1 p.m. The field is limited to 120 players in 4-person teams. The day will also include hole-in-one prizes, a putting competition, and other fun events. The day will conclude with a Sponsor Party where free food will be available.
Saturday – Saturday is the first round of the SVO 36-hole Championship. There will be multiple flights of play kicking off at 7:30 a.m.
Sunday – During the final round of play on Sunday pairings will be made based on first round scores. The first tee time is 7:30 a.m. The day will conclude with an Awards Ceremony and Trophy Presentation as well as a Pro Payout. Amateurs will receive pro shop credit.
Will the event be affected by COVID-19?
Because the Sierra Vista Open is held outside, there is ample space to uphold social distancing protocols. Visitors are also encouraged to wear masks and refrain from attending if they feel sick. 
If you are planning a move to Sierra Vista, find your dream home with Castle & Cooke. Explore our desirable neighborhoods on our website or call (520) 378-5110 to inquire about our new construction homes in Cochise County.