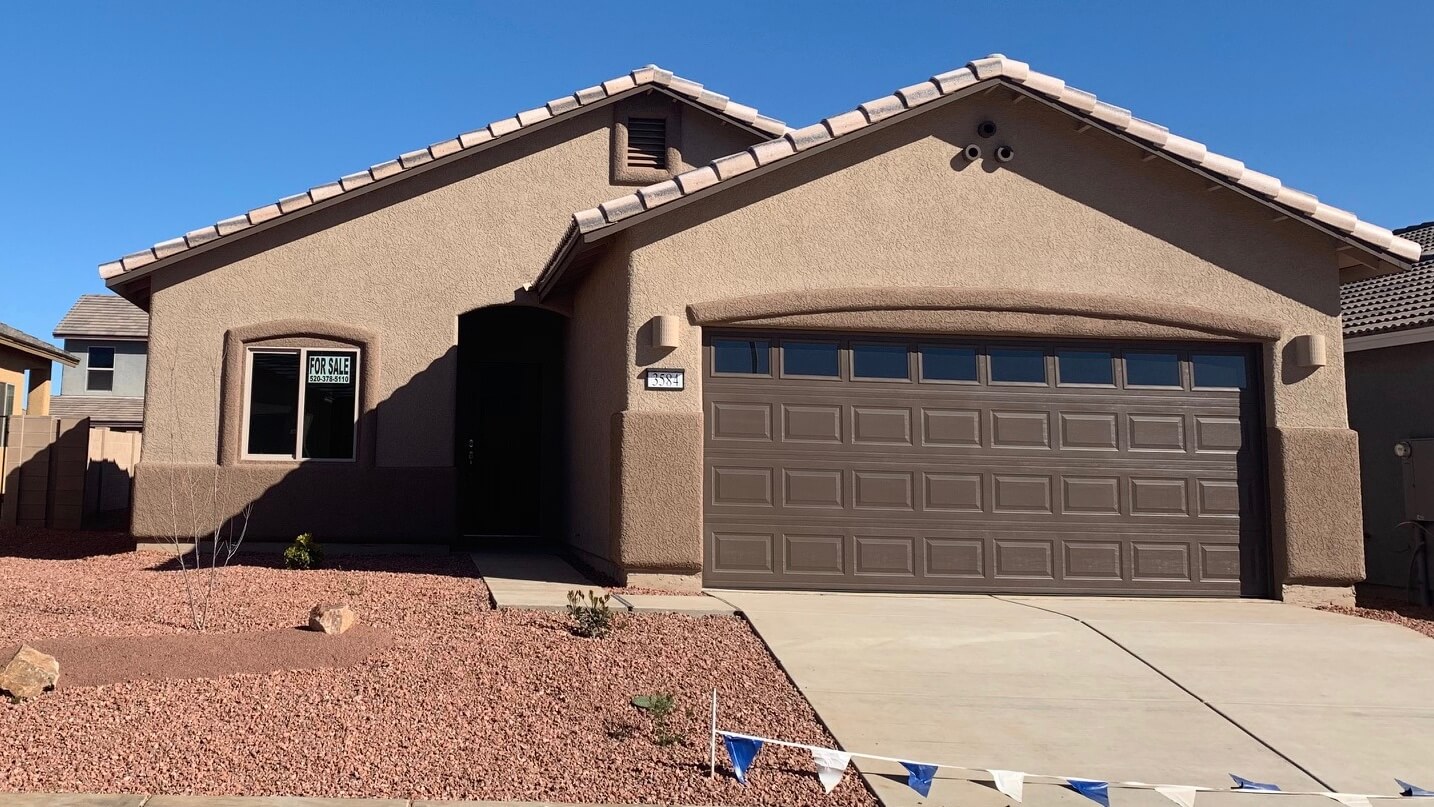 If you are fascinated by history, then you'll love living in Sierra Vista, AZ, where prehistoric roots can still be seen in the modern community. In fact, you can take a step back in time about 13,000 years to the late Pleistocene era at the Murray Springs Clovis Site along the San Pedro River. Just moments from the heart of Sierra Vista, you'll find a unique oasis rich in archaeological discoveries. There you can explore the lush environment and gain a sense of how the area's earliest residents lived.
History of the Murray Springs Area
The Murray Springs Clovis Site has been a popular area of archeological studies for decades, as it showcases some of the most intact examples of Clovis stone tool manufacturing and large animal butchery in the Southwestern United States. The site is named for the nearest geological feature on maps in 1966 when it was discovered: Murray Springs. Though the springs lie about half a mile east, it is likely that they were integral to the development of this site as a nearby water source for the nomadic hunters who temporarily settled there. Discovery of the Murray Springs Clovis Site is credited to University of Arizona archaeologists C. Vance Haynes and Peter Mehringer who were surveying and mapping the Lehner Mammoth Kill Site in the same area.
Today, it is thought that early nomadic hunters called the Paleoindians created the Murray Springs Clovis Site. They likely camped along the river, hunting the large game that once roamed the valley—bison, mammoth, and horses.
How to Explore the Site Today
Accessing the Murray Springs Clovis Site requires just a short drive from the center of town. From The Mall at Sierra Vista, travel west on AZ-92. Turn right onto AZ-90 S. Turn left onto Moson Road and then turn right onto Murray Springs Rd. You'll shortly arrive at a trailhead and interpretive center. Parking is available on site.
There are regular interpretive programs and guided hikes hosted by Friends of the San Pedro River at the site. You can also explore the area on your own, taking a short day hike from the site. This is a wonderful family-friendly outing that's perfect for the late fall and winter when temperatures cool off. Even during the winter, however, you'll want to bring plenty of sunscreen, water, and sunglasses. Many areas of the site are exposed, so there isn't much shade on sunny afternoons.
Other Historical Attractions to Discover near Sierra Vista, AZ
Tubac Presidio State Park – 44 miles south of Tucson off I-19 you can discover the history of Spanish settlers in Arizona at Tubac Presidio State Park. Historic structures including the old Spanish Fort are open for tours daily.
Tombstone, AZ – The west is still wild in Tombstone, AZ, where you can discover an entire wild west town still in action. The gun fights may be staged these days, but the history still comes alive. Just a short trip from Sierra Vista, Tombstone is the perfect destination for some tourist-style weekend fun.
Bisbee, AZ – While Bisbee offers plenty of modern amenities for visitors, it still has plenty of historic charm from its days as a mining town. In fact, you can still tour the historic mines nearby. Alternatively, book a night at the Copper Queen Hotel for a taste of the area's more haunted history.
Tumacacori National Historic Park – Just on the edge of the Arizona-Nogales border is Tumacacori National Historic Park, where you'll find well intact remains from a 17th century Franciscan mission. The park is open daily with the exception of Thanksgiving and Christmas.
Fort Bowie – Established as an essential hold to secure Apache Spring along an essential wagon root, Fort Bowie displays some of the wild pioneer history of the area. You'll find this historical site off I-10 just east of New Mexico.
Casa Grande Ruins – About halfway between Phoenix and Tucson lies the impressive 4-story caliche dwelling of Casa Grande Ruins. This is the nation's first archeological preserve, and it is open to visitors daily from 8 a.m. – 5 p.m.
Living in Sierra Vista you'll enjoy modern amenities with a small town feel throughout this growing community. You'll also have plenty of opportunities for fun and exploration in the rugged natural and historical sites surrounding the city. 
If you are looking for new homes for sale in the area, check out available properties from Castle & Cooke. We are a trusted home builder in Sierra Vista with a variety of developments catering to families, couples, and senior citizens. Call (520) 378-5110 for more information about our new construction homes.