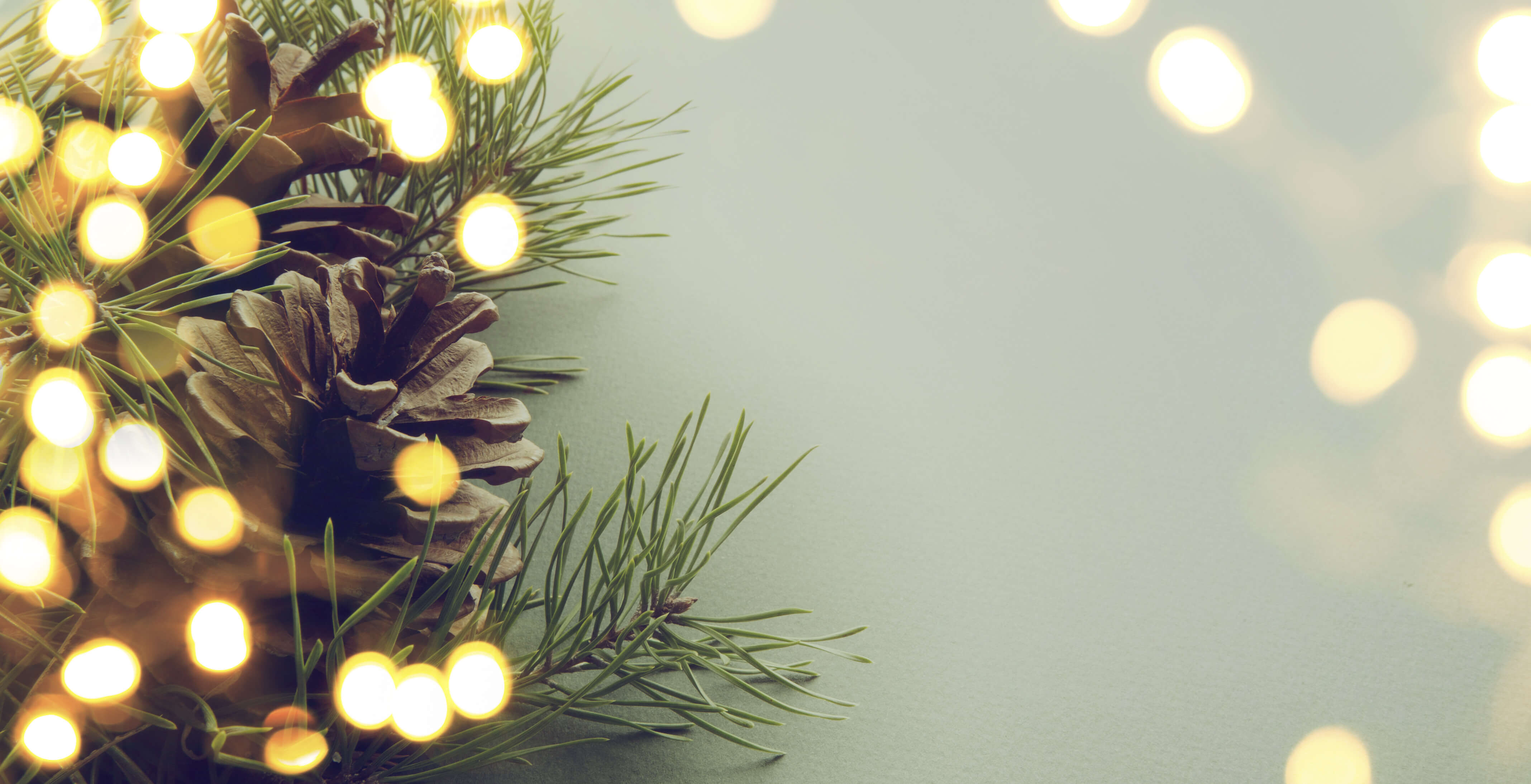 Whether it's your first holiday season in the Sierra Vista area or you are enjoying yet another wonderful year of living in Southern Arizona, you might be in search of some family-friendly holiday events to get you geared up for the season. Fortunately, Sierra Vista, Fort Huachuca, and Bisbee all have events to get you feeling festive. You can also take a short trip to Tucson for one of the largest holiday spectacles in Arizona: The Winterhaven Festival of Lights. Here's a closer look at each holiday event you'll want to mark on your calendar this season, so your family can celebrate throughout the month of December.
Night of Extraordinary Lights
The Night of Extraordinary Lights, or N.O.E.L., will take place on December 7th and 8th at Brown Parade Field at Fort Huachuca. Admission is free, and families who attend can expect to see spectacular light displays, holiday movies, and an ice skating rink (skates will be provided). You can also plan for pictures with Santa along with a variety of craft and concessions vendors, so do bring some cash along for the evening and get some of your holiday shopping out of the way.
26th Annual Holiday Tour of Homes
The Old Post historic homes on Fort Huachuca get dressed up each year with full Christmas décor. Each home will have a uniformed soldier to greet you at the door before you explore an intricately decorated turn-of-the-century home. Admission is $12 for advance tickets, and children over 10 are welcome to attend. The tour will take place from noon to 4 p.m. on Saturday, December 8th. Tickets and more detailed information can be found here: http://www.fhcsc.com/historic-tour-of-homes.html.
2018 Yuletide Holiday Market and Bazaar
Not sure what to get for everyone on your holiday shopping list? Discover the perfect gifts for everyone (and possibly some goodies for yourself) at the Yuletide Holiday Market and Bazaar. This event brings local vendors from throughout the region to the Ethel H. Berger Center & Oscar Yrun Community Center in Sierra Vista, so you can shop for a variety of unique and beautiful gifts. Some of what you might expect to find includes glassware, handcrafted soaps and lotions, holiday decorations, scarves, photography, local artwork, and much more. There is also food available for purchase at the event, which begins at 9 a.m. on Saturday, December 1st.
19th Annual Festival of Trees
The 19th Annual Festival of Trees is one of Sierra Vista's most treasured traditions. It is a free event that takes place at The Mall at Sierra Vista, and it runs from November 17th through December 5th. Throughout this time, you can purchase raffle tickets for a drawing that takes place on December 5th at 7 p.m. when the year's lucky winners will be announced. Proceeds from the tree auction will benefit NAMI of Southeastern Arizona, and the award ceremony is open to all who wish to attend!
Bisbee Festival of Lights
There's something extra-special about spending the holidays in the distinctive historic town of Bisbee, which is just about a 30 minute drive from home in Sierra Vista. See the city's unique and special hillside homes dressed in lights and head to Grassy Park—just a short stroll from the notable Copper Queen Hotel in downtown Bisbee—and take part in the extravagant lighting festival, which is followed by a visit from Santa. The whole family is welcome to this special event, which takes place on Saturday, December 1st.
69th Annual Winterhaven Festival of Lights
Though it's not in Cochise County, the Winterhaven Festival of Lights is worth a trip to Tucson if you love seeing homes decorated in holiday lights and other festive details. This celebration is an annual Tucson tradition, and it kicks off on December 8th and runs until December 26th. Each night from 6-10 p.m., the neighborhood is closed to vehicle traffic, and visitors are invited to stroll through the tree-lined streets to see the beautiful décor that each house has to offer. Most homes in the large neighborhood participate with lights and decorations, and some go the extra mile with amazing creative themes and displays. There are also special nights for auto-only tours as well as hayrides available to book, so you can make the most of the event with your family. You'll also find local food and beverage vendors on site offering hot cocoa and tasty snacks. You can find more dates and information about the event here: http://winterhavenfestival.org/
Sierra Vista is the perfect place to live while raising a family, and Castle & Cooke builds the ideal homes for your family to grow and thrive. To see your future in one of our neighborhoods in Cochise County, visit us online or call (520) 378-5110.