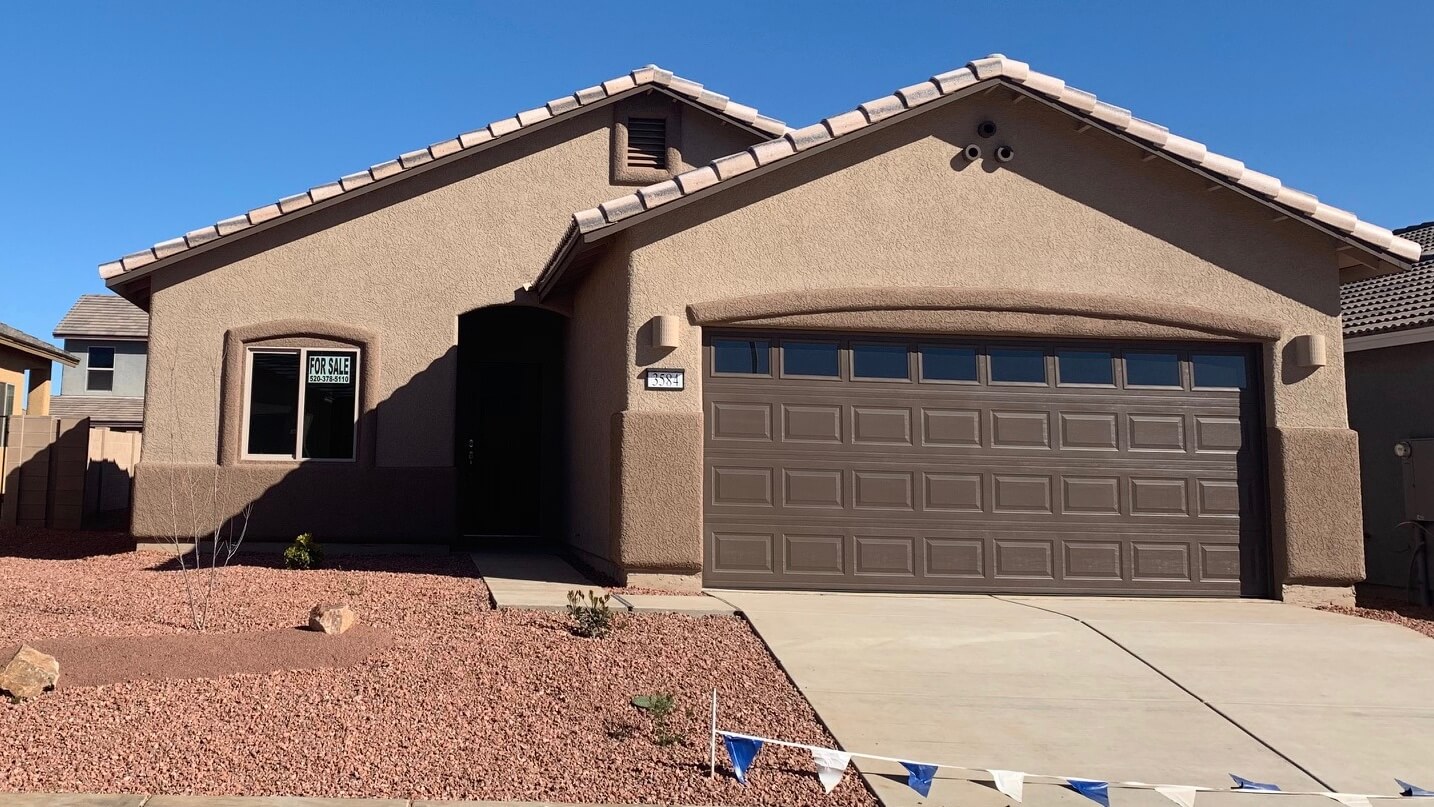 While Sierra Vista is a modern city, there is something about the surrounding high desert and rocky mountain peaks that conjures iconic imagery of the Old West. Imagine ditching your seatbelt for a saddle and riding the open trails, kicking up dust as you navigate through the rugged terrain. Fortunately, living in Sierra Vista you are never far away from the opportunity to take a thrilling outdoor adventure by horseback. Whether you're a regular rider or a complete novice, there are many places to hit the trails and cater to your skill level. Keep reading to plan out your next horseback riding adventure.
Where to Ride in Sierra Vista
If you're new to Sierra Vista, you'll quickly discover that you can spend hours outdoors and never get bored, because there are so many natural treasures within just a short drive from home. That's good news for horseback riding enthusiasts, since it means there are plenty of trails that welcome riders.
San Pedro Riparian Natural Conservation Area – This expansive natural area along the San Pedro River features lush greenery and unique wildlife thanks to the water nearby. Cottonwood lined trails offer welcoming shade for a beautifully cool retreat during the summer months. It attracts hikers and bird watchers as well as horseback riders. Most trails in this area are accessible by horseback except for archeological and historical sites, which are well marked on trail maps.
Coronado National Forest – Coronado National Forest is some of the most biodiverse land in Southern Arizona thanks to the sky islands of the Huachuca and Catalina mountains. Most of the trails in the Coronado National Forest are accessible for horseback riders. Clear signage in forest areas indicates all areas where riding is prohibited. Popular sites for horseback riding include Half Moon Ranch, Cochise Stronghold Campground, and Shaw House.
Arizona Trail – If you are an experienced rider seeking the ultimate Old West experience, plan your excursion on part or all of the Arizona Trail. This 800-mile trail begins in Sierra Vista's backyard at the AZ/Mexico border. It extends north all the way to Utah near the Grand Canyon. It is a truly remarkable trail showcasing the incredible beauty and diverse landscape of the state, but weather conditions can be unforgiving during the summer and winter seasons.
Where to Find Horse Rentals and Guided Rides
If you are ready to ride, there are several horse rental facilities and boarding stables throughout Cochise County. If you're not quite ready to take on your own solo adventure, guided horseback rides are a great option. Enjoy a more leisurely, relaxing ride with the following nearby outings.
Tombstone Monument Ranch – Add some history to your ride with Tombstone Monument Ranch. They host a wide range of guided rides including slow and fast rides, a ride to Tombstone, and even a trail that travels back in time to the 1800s. You can also try out obstacle riding courses, longer half-day rides, and team penning if you're feeling particularly adventurous.
Arizona Horseback Experience – Take a quick trip to Sonoita and pair your horseback riding experience with a day of wine tasting. With beautiful desert scenery and a variety of wineries in the area, you'll find the perfect beginner-friendly experience in the saddle.
Triangle T Guest Ranch – Located in Dragoon, AZ, Triangle T Guest Ranch offers a true taste of Old West scenery with guided rides through Texas Canyon. This unique landscape is marked by dramatic geological features.
How to Gear Up
For new riders, it's important to know how to gear up before you hit the trails. On any horseback riding trip—even a slow, beginner-friendly ride—you'll want to dress the part. Long pants and closed toed shoes are a must. Don't wear any loose clothing like scarves or baggy sweaters, as these items can get easily tangled with equipment. You will likely wear a helmet or other protective gear, but this will usually be provided at the stable. Always call ahead to be sure. It's also a good idea to arrive a little early for your ride so that you can get to know your horse before you go. 
Are you thinking about relocating to Sierra Vista or Fort Huachuca, AZ? If so, explore the beautiful homes built by Castle & Cooke in neighborhoods throughout Cochise County. Our new construction homes make it easy to settle into this beautiful corner of the Southwest. Learn more about our move-in ready and build-to-order properties by browsing our site or calling (520) 378-5110.